While Chris and Casey battle it out over Prokhorovka, Wayne, Mike, and Andrew settle in for some modelling.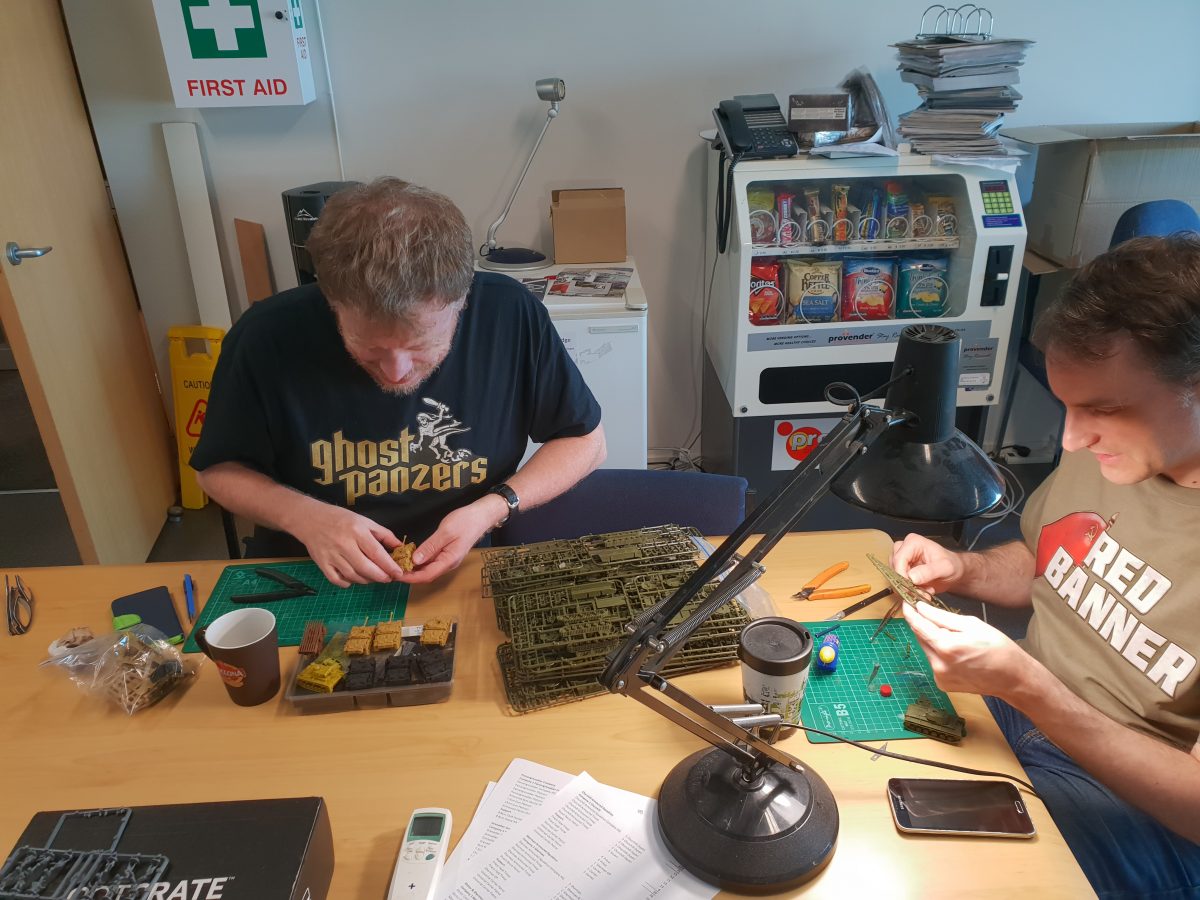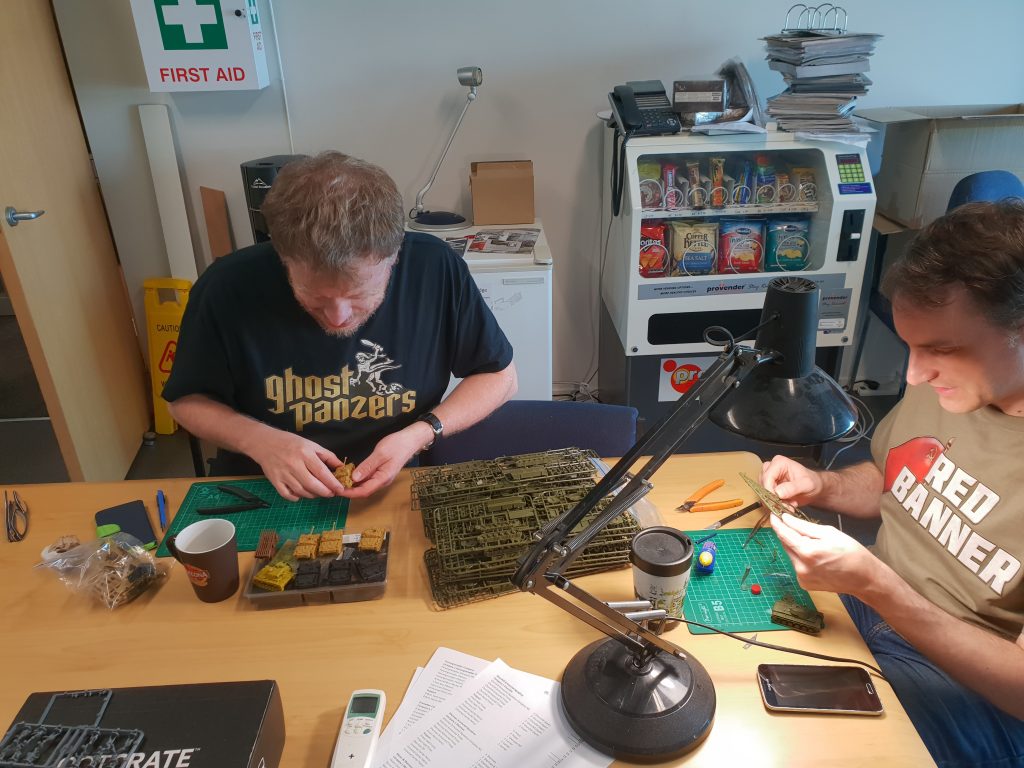 Mike is putting together his KV-1s Company, and Wayne is working on a 7-gun StuG battery.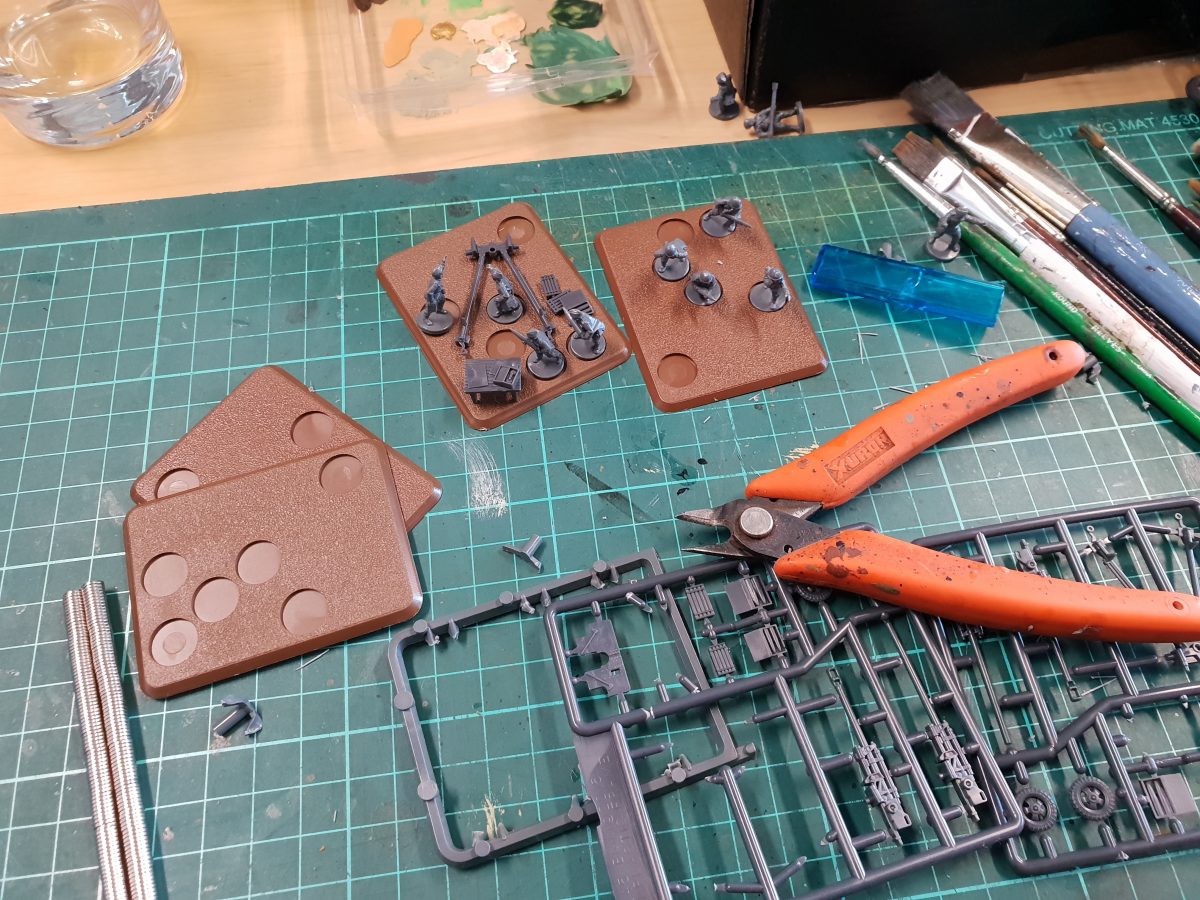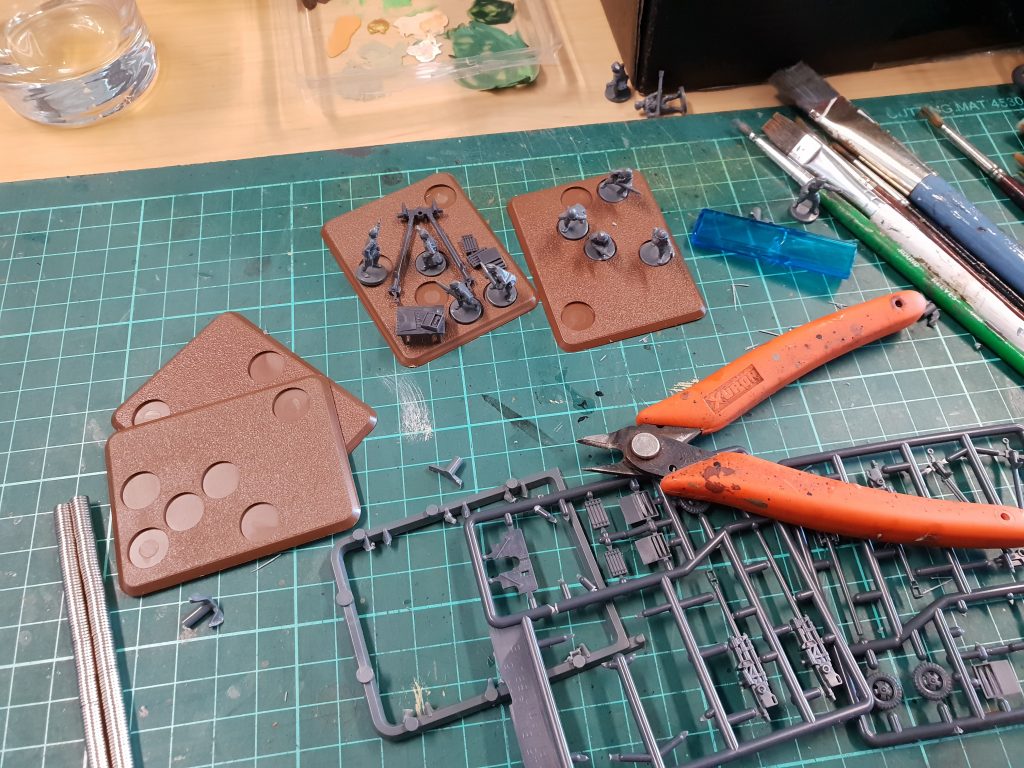 Andrews is working away at the support for his Reconnaissance Company.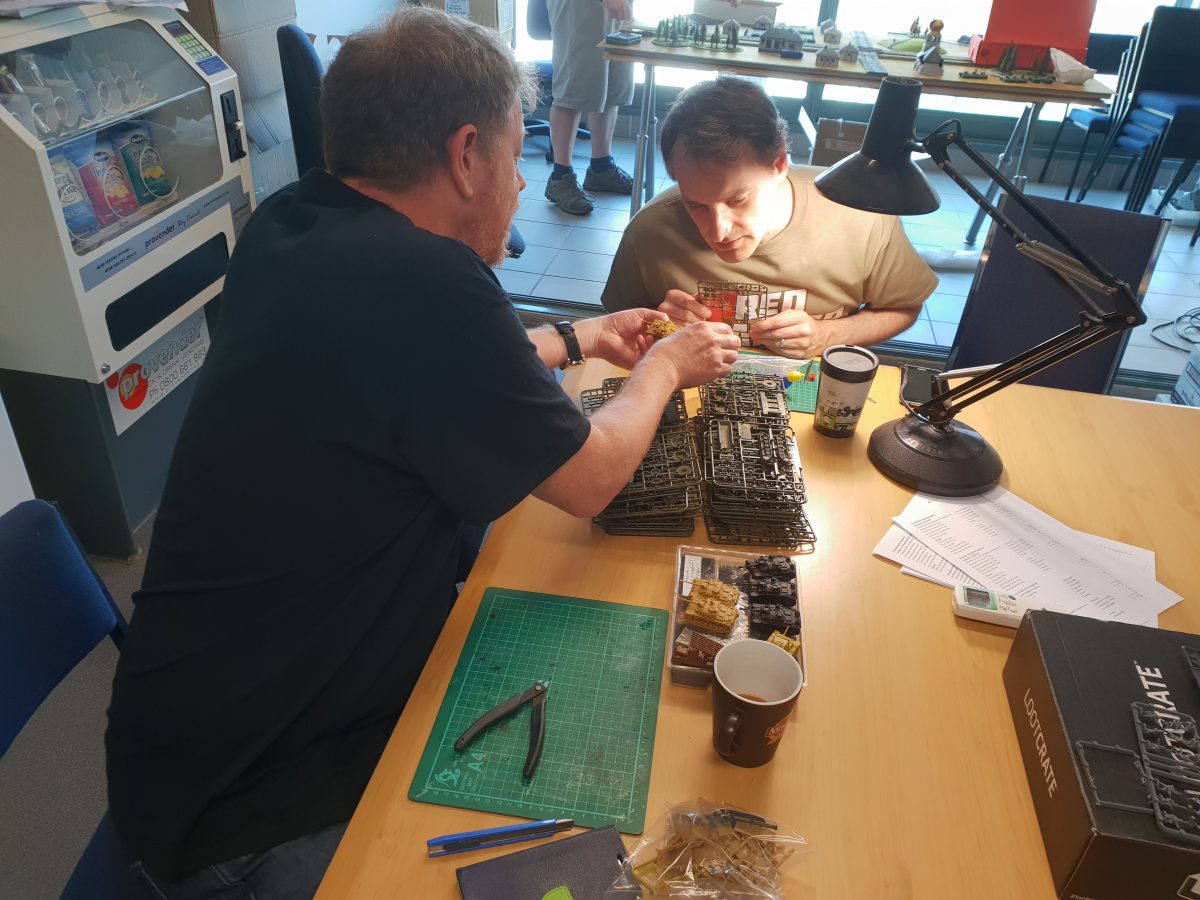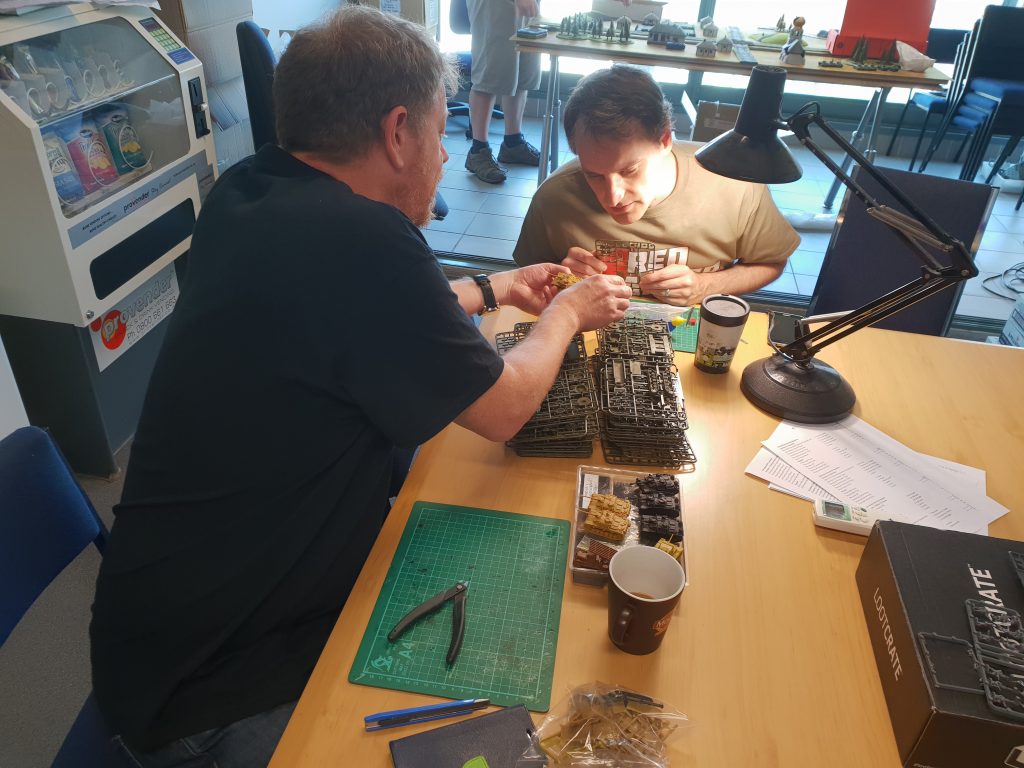 Check back in later on to see how these projects come along!