with Andrew Haught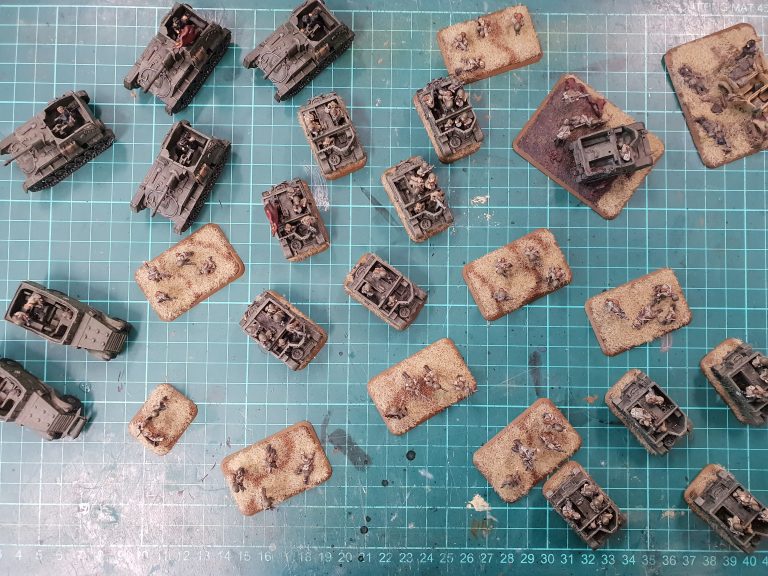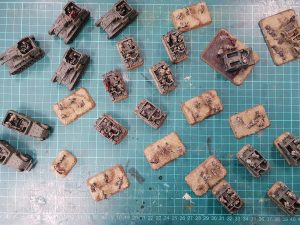 With another launch event I once again get a chance to dust off one of my old favourite armies and give it a bit of TLC and V4 update. This time I am going to dive into my old Rota Razvedki reconnaissance company.  I originally built the list for V3 Late War using the Red Bear book.  With their inclusion in the Red Banner book, I feel that I need to re-tweak the army so that I could run it in both Late and Mid War.
The Images in this article are in progress shots of my old list, I did the math and I think I painted this army originally seven years ago. I am planning to do some plastic updates to my army, over the release I will work on the ZIS-3 guns. After the release, I have further plans. First I am going to update the SU-85s to plastic and then I am going to rebase the infantry as some of the old basing has started to separate from the base.
Full warning: I love Universal Carriers, and will use any excuse to put them on the table. There is just something about their design that clicks with me. Thanks to the Red Banner Command Cards I get to use Carriers in my army, and I am going to get as many as I can.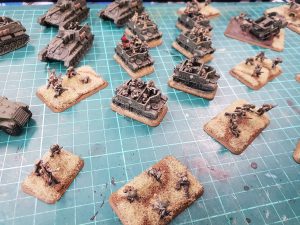 It's All About That Speed
When I am running an aggressive list the first thing I think about how long it's going to take to get my troops to the objective, and how many turns will my opponent get to shot my troops along the way. One of the features of the Reconnaissance Company is that their combat platoons all have Spearhead. This rule is massive, getting a free move before the game means that I can get a full turns worth of movement without risking any enemy fire.    
Deadly Assaulters
Now speed is worth nothing unless you have some sort of payoff. The Infantry units in the Reconnaissance platoons have a massive 2+ to hit in assaults, meaning that if they can get into an assault they will kill almost anything in their way. The formation does have a weakness you need to be prepared for—they are really small—so you do not have the ability to take on heavy losses. So getting the extra movement form Spearhead is critical to your aggressive strategy.
To make my troops more of a threat I added two Command Cards to my Company Commander, the first one, Tenacity gives my HQ and any platoon he is attached to counterassault 2+. The second card I added was Ferocious Valour, this card allows my Company Command team to roll two dice in assaults. These two cards make it worth it to risk my Company Commander in assaults, and on top of that the HQ will add two more deadly assaulters to my assaults.
Universal Carriers Are Just Too Cool Looking
Like I stated above I love Universal Carriers, but apart from looks there is a good reason to run these awesome transports in your list. When using the US or German halftracks you have two stands of infantry in each transports, so each time one is destroyed you may lose 1/3 of your platoon. If you take the extra Carriers when you lose one transport you are only risking one stand of infantry, only 1/6 of you platoon. Also they just look cooler, so yeah why wouldn't you use them?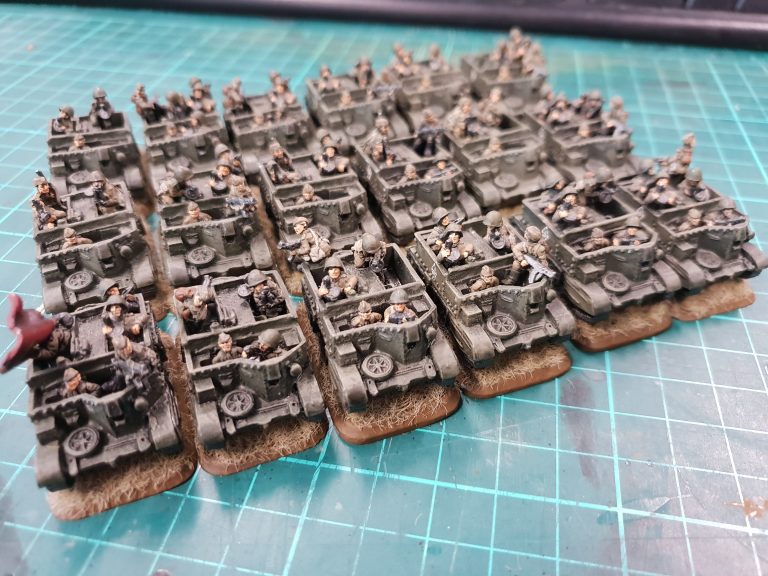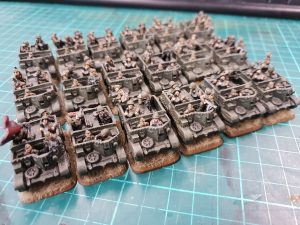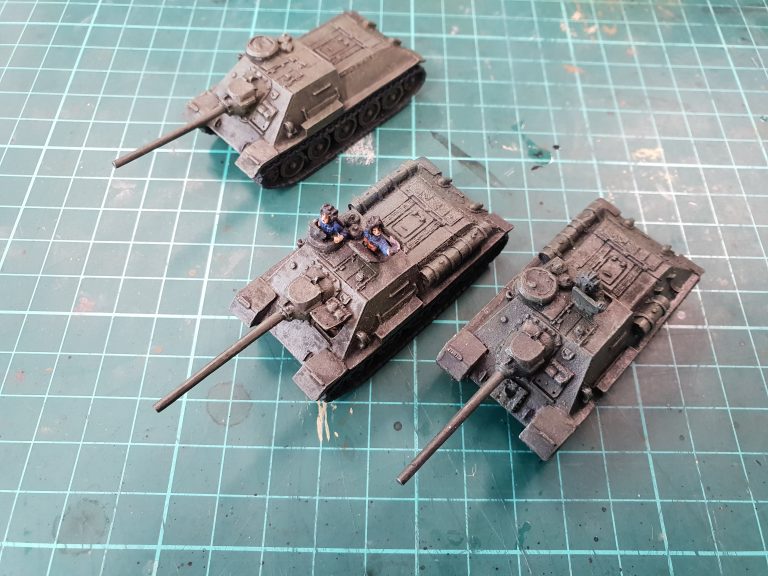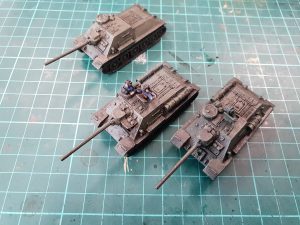 Support
My troops are good at one thing: assaulting and shooting infantry. This leaves a big gap in the form of Anti-Tank (AT), so I really need to add some AT assets. I could also use an artillery battery to help get my assaults to go in. Luckily, the Soviets have a unit that can multitask as artillery and anti-tank: the 76mm Artillery Battery. The flexibility of the 76mm Artillery Battery makes it ideal for my list. But I don't think  that will be enough AT, I think I want to add some mobile AT. First off I want to add the cheap and efficient SU-76s to my list, they have a great gun and are cheap enough to allow me to take the more expensive SU-85 option as well. SU-85s are a bit pricey but worth their points, they have a higher to hit stat as well as a massive Anti-Tank 12 gun, giving me the ability to threaten both Tigers and Panthers.
Andrew's Speedy Assaulters
3 pts Reconnaissance Company HQ
1pt Tenacity Command Card
-Ferocious Valour (3 Point)
Armoured Reconnaissance Platoon(9 points)
– Universal Carriers 6x Universal Carriers (3 points)
Armoured Reconnaissance Platoon (9 points)
– Universal Carriers 6x Universal Carriers (3 points)
Armoured Reconnaissance Platoon (9 points)
– Universal Carriers 6x Universal Carriers (3 points)
Support
76mm Artillery Battery (8 points)
-4x 76mm guns
SU-76 Light SP Battery (13 points)
-4x SU-76
SU-85 Tank-Killer Battery (36 points)
-3x SU-85
Tactics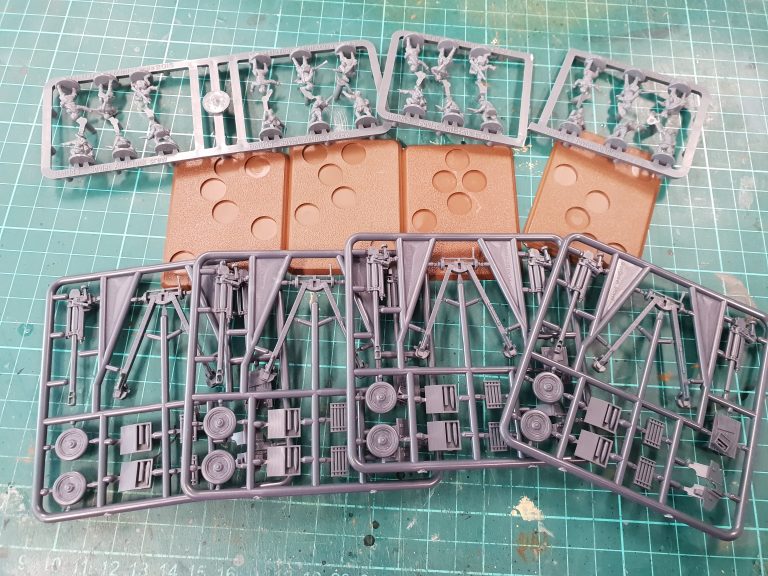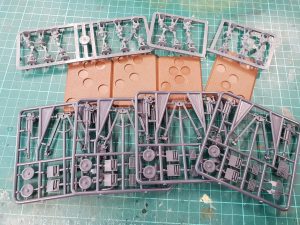 This is not an army that wants to sit back and defend objectives, it's all about forward movement, a win fast or die fast kinda army. I plan on always choosing Maneuver or Attack when using More Missions to make sure I am never fully on the defence.
In games I plan to blitz my infantry towards the objectives, while having my SU tanks provide covering fire. The 76mm Artillery Battery role will be determined by my opponents forces, if they have a lot of infantry and gun teams I will be bombarding them as much as possible, if they have a massive tank army then I will use my spearhead to get them into a good position and use them to help thin out the opposing tanks.
Final Thoughts
I love the new life that V4 is giving my old armies, with the V4 formations I feel like I have more freedom to create the exact army I want. I am a really big fan of Build Command Cards, they let me as a designer add more interesting options that did not fit in the book while at the same time I get all the weird and wonderful things that I want. It's a simple card pack but it adds so much to the game.
What eastern front armies interest you? How would you build a Soviet Reconnaissance Company? Why not tell us and join in the global discussions on our Facebook Flames of War group.
~Andrew