with Chris Potter
You may have seen some of my articles on the last live launch about how I chose my army for Enemy at the Gates and some of my 'rationale' behind why I took what I took.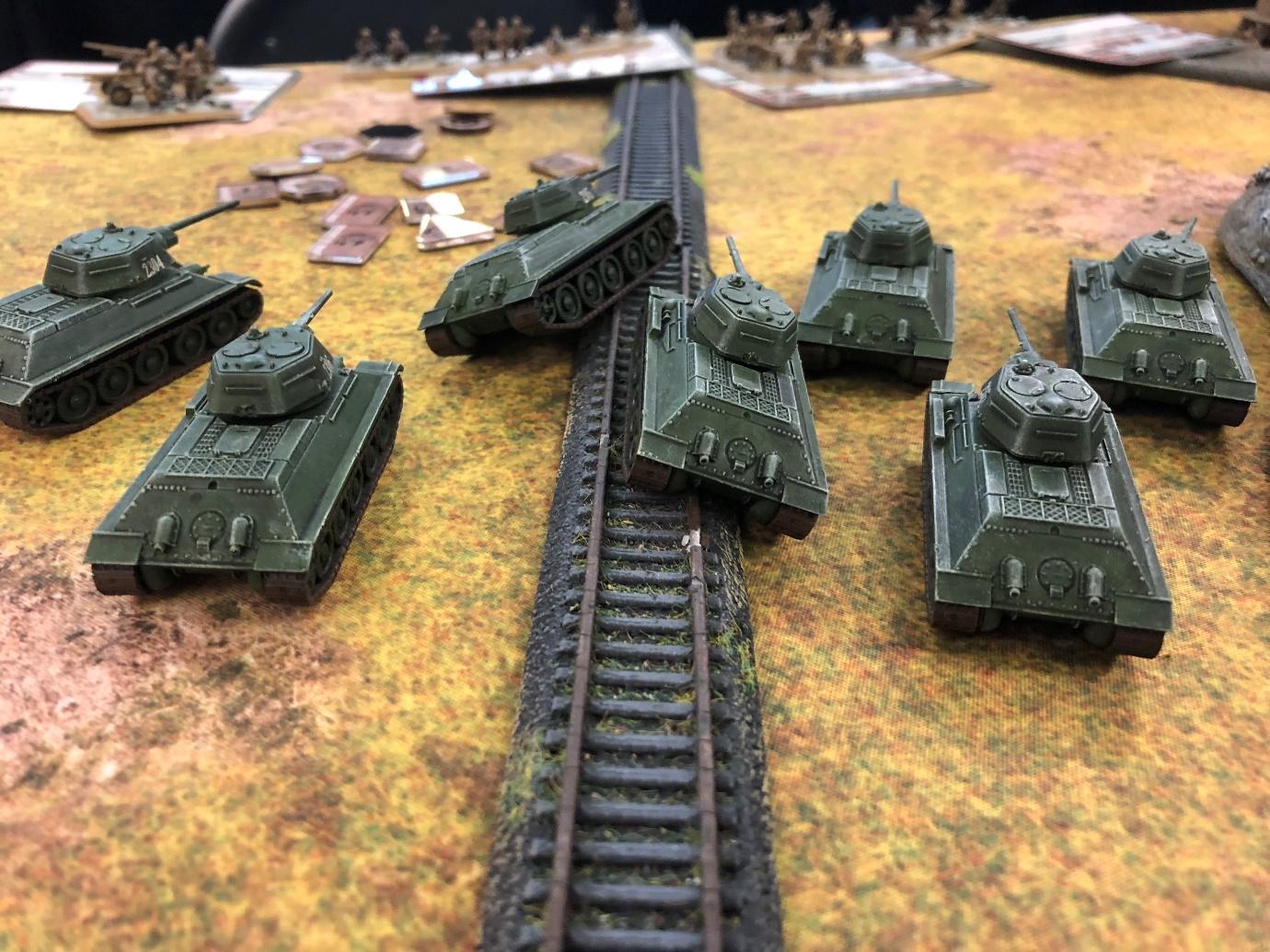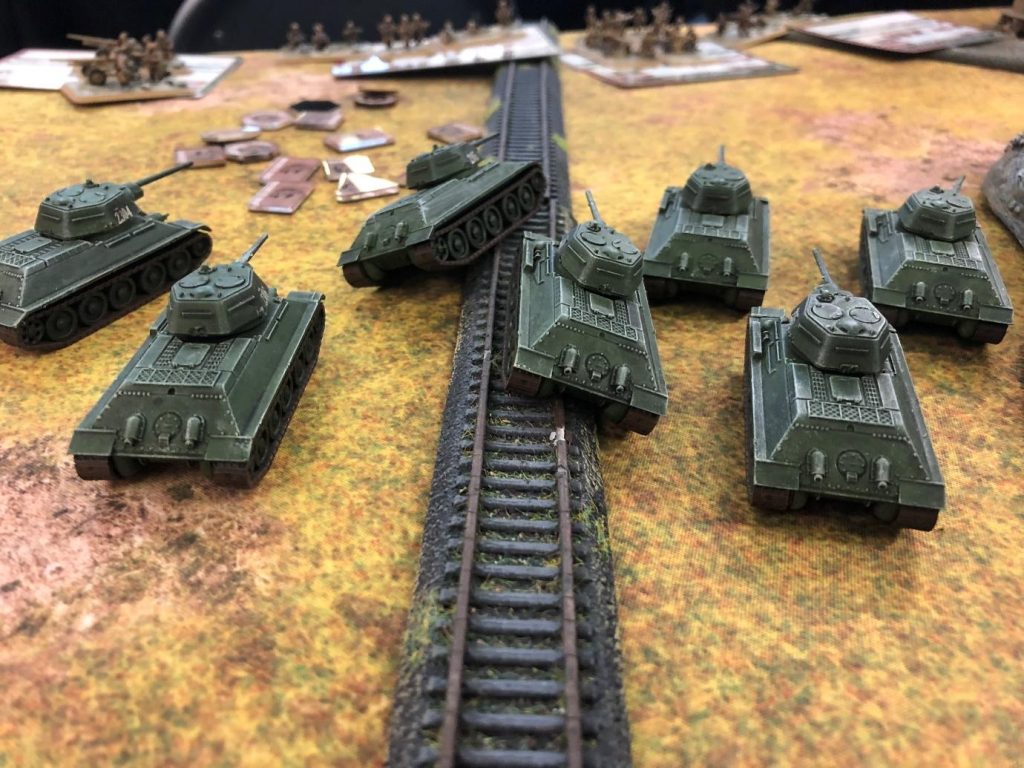 For those who didn't it went like this:
I wanted a tank army, but realised that Stalingrad wasn't the place to deploy hordes of T-34's. So after painting 100pts of T-34, KV-1 and Valentines, I switched and painted up 100pts of pure infantry (ok with a little support from Valentines and 76mm guns)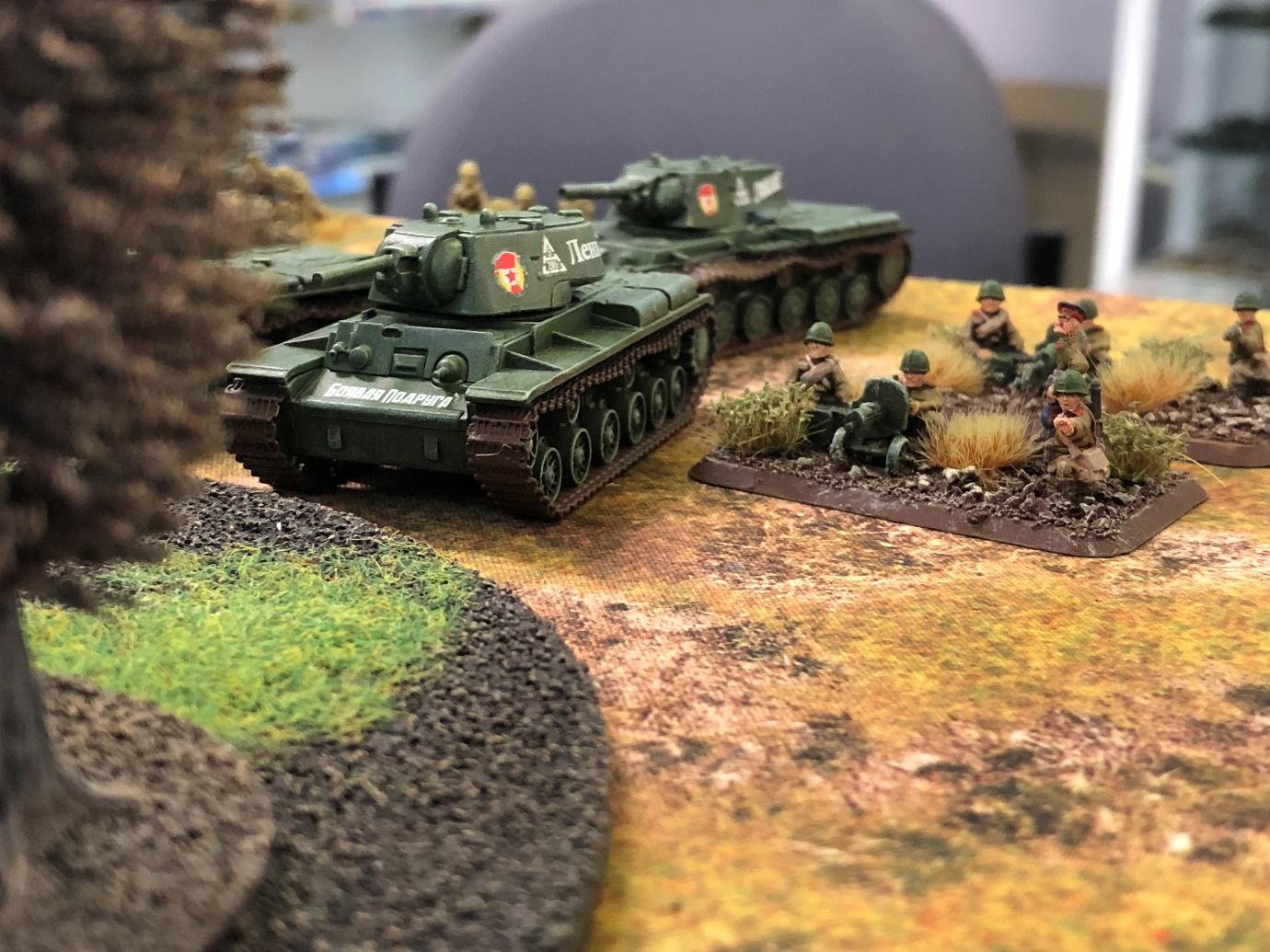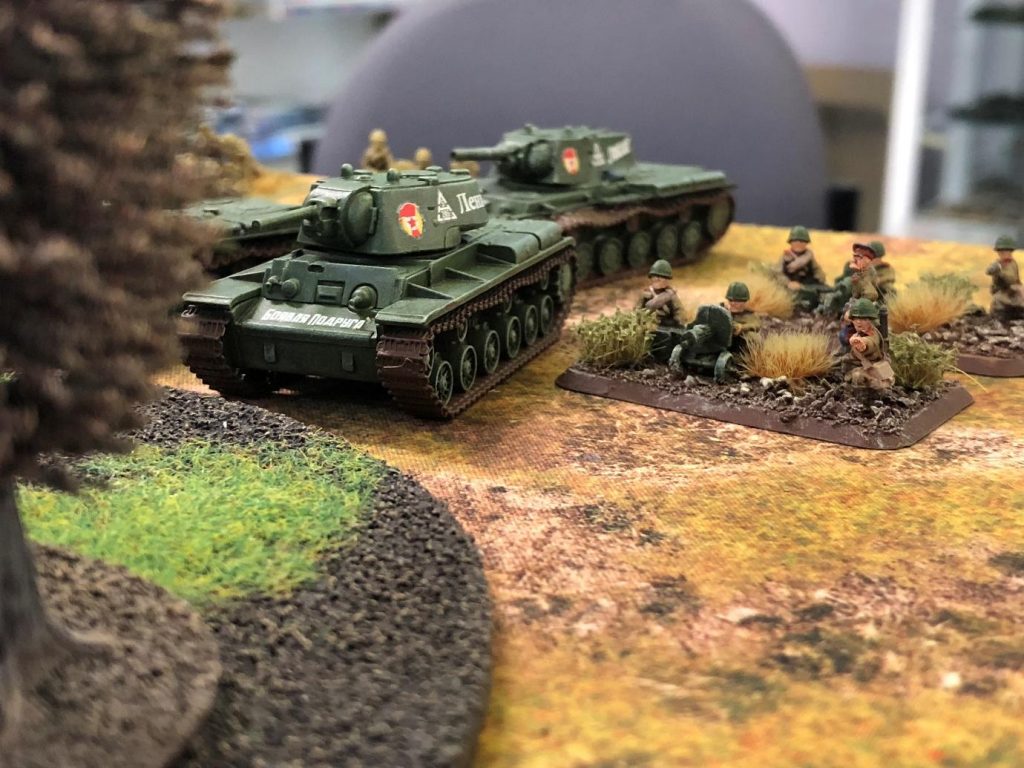 For Red Banner, I clearly didn't learn from my mistakes, and like a kid in a sweet shop, took all over the best looking units and then thought about how well they would work.
Someone likes painting lots of tanks and infantry!
In a brief respite from the madness, some clarity resumed and I decided to use some of my Enemy at the Gates minis that were already painted. At least this meant my painting queue was considerably shorter!
Thankfully with the amount of models I already had completed, for me my list did include things I was really excited about.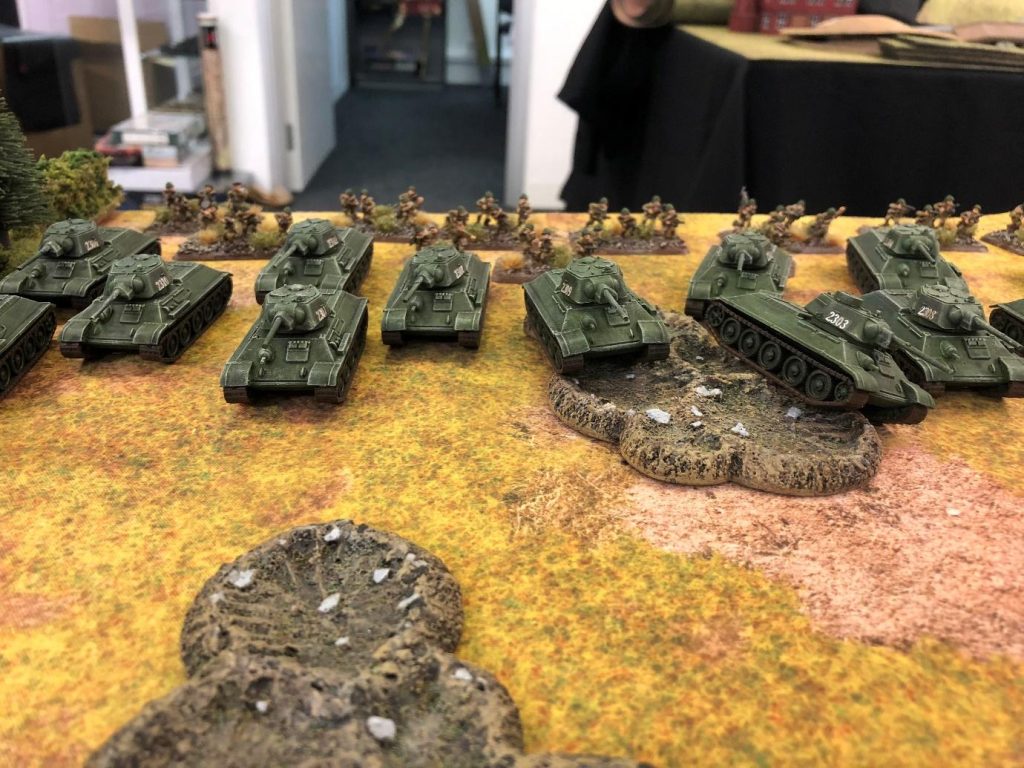 I had to take my main formation as T-34's. I had fallen in love with these plucky little medium tanks – and what better way to honour this love than by upgrading them to Hero status?
Better skill rating (+4 instead of +5) and also a better hit on rating (+3 instead of +2) meant a much hardier and survivable unit.
So I took a T-34 Hero Tank Battalion consisting of:

8pts T-34 Hero Tank Battalion HQ, 1x T-34
24pts T-34 Hero Tank Company, 3x T-34
10pts Valentine Hero Tank Company, x2 Valentine 2pdr & x1 Valentine 6pdr
10pts Valentine Hero Tank Company, x2 Valentine 2pdr & x1 Valentine 6pdr
Total 56pts
This was a great start to the army. Me being me, despite my clarity of the previous day, took the plunge and decided to paint up my new tanks individually, as befits their Hero status. Each T-34 and Valentine would receive distinct details, damage and even specific decals.
The infantry…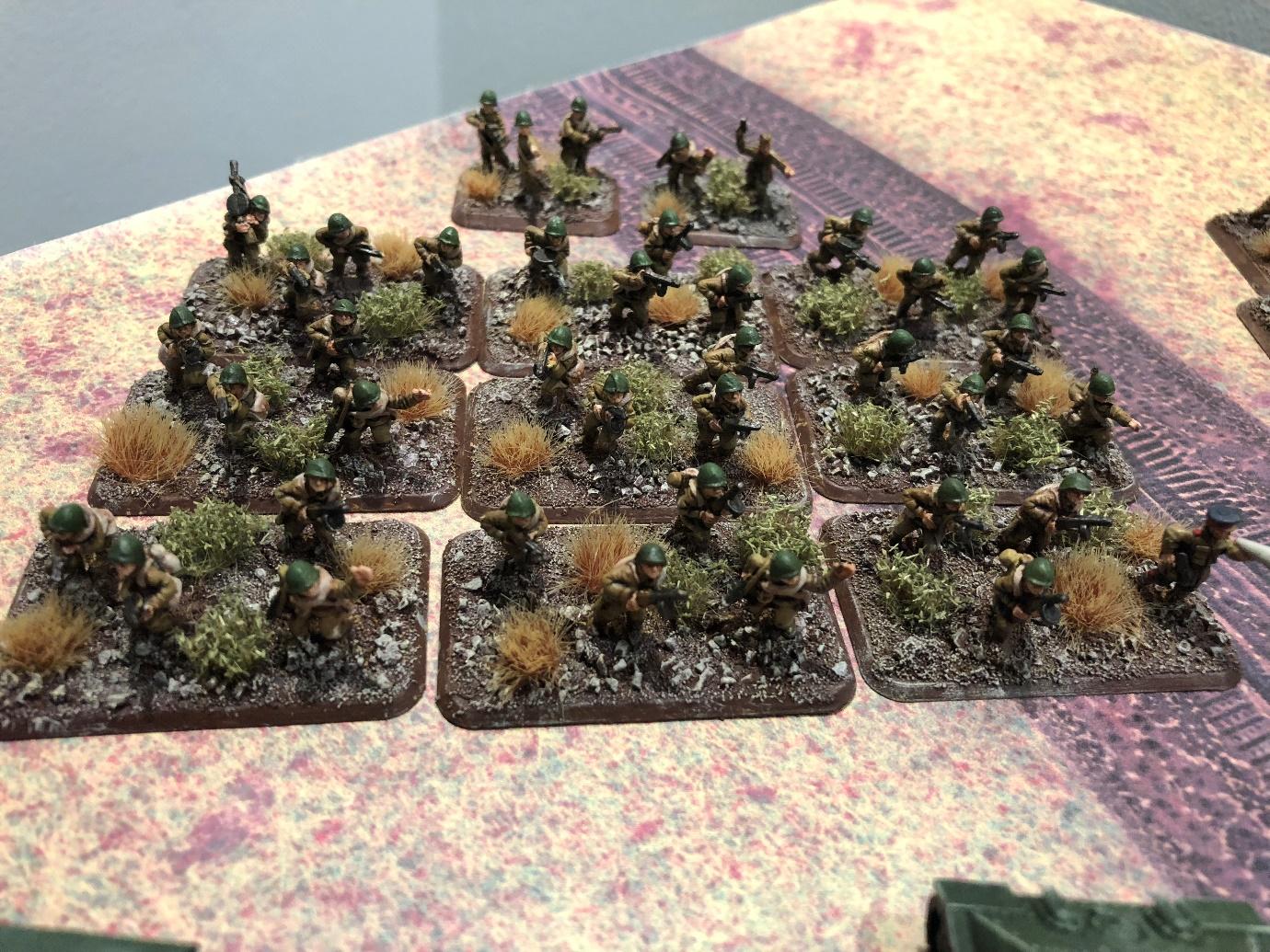 I had to take a Storm Group. These were invaluable in my games amongst the ruins of Stalingrad. Their 4+ hit on score meant that they were a lot more survivable than your average Soviet soldier. Combined with the ability to add flamethrowers  and PTRD AT rifle teams for a moderate score meant they became an all round unit, that could assault (Fearless 3+) and hold objectives.
Plus, with them being a compulsory (black box formation) from Enemy at the Gates meant I could take them with my Red Banner force as a support formation. Urrah!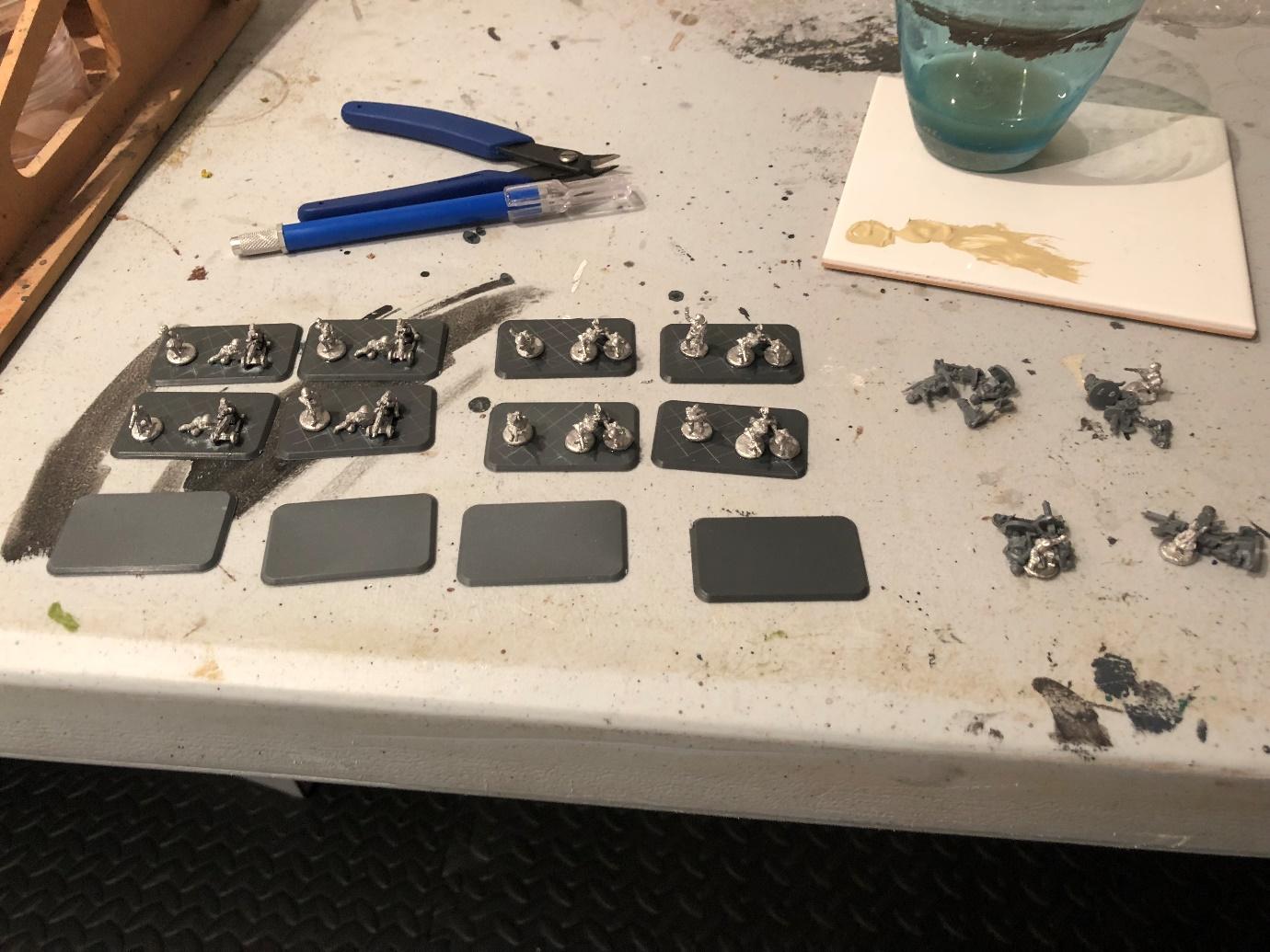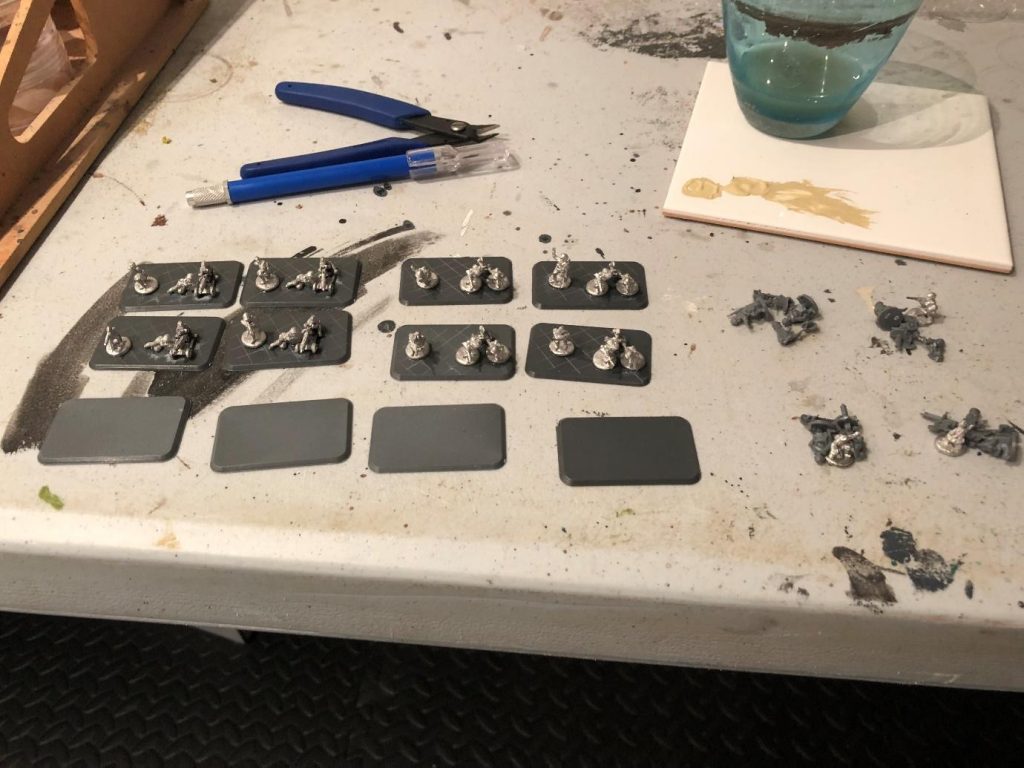 Support:
19pts Storm Group, x7 PPSh teams, x2 Maksim HMG, x1 PTRD AT rifle & x1 50mm mortar
6pts x1 PTRD AT rifle 2pts & x2 Flamethrower (optional).
Total 27pts
At this point I have two solid choices that can, crucially, support each other (and one of them is even fully painted…)
Now to flesh out the remaining 17pts…
Easy!
After looking through the Red Banner book the old me popped up and wouldn't relent until I took another support – this time artillery. SU-76 at just 10pts for x3 meant I was able to add some direct fire (AT9) and some artillery template that is survivable.
My remaining 7pts were spent on:
IL-2 Shturmovik Company x2 for 7pts
That's a 100pts dead on.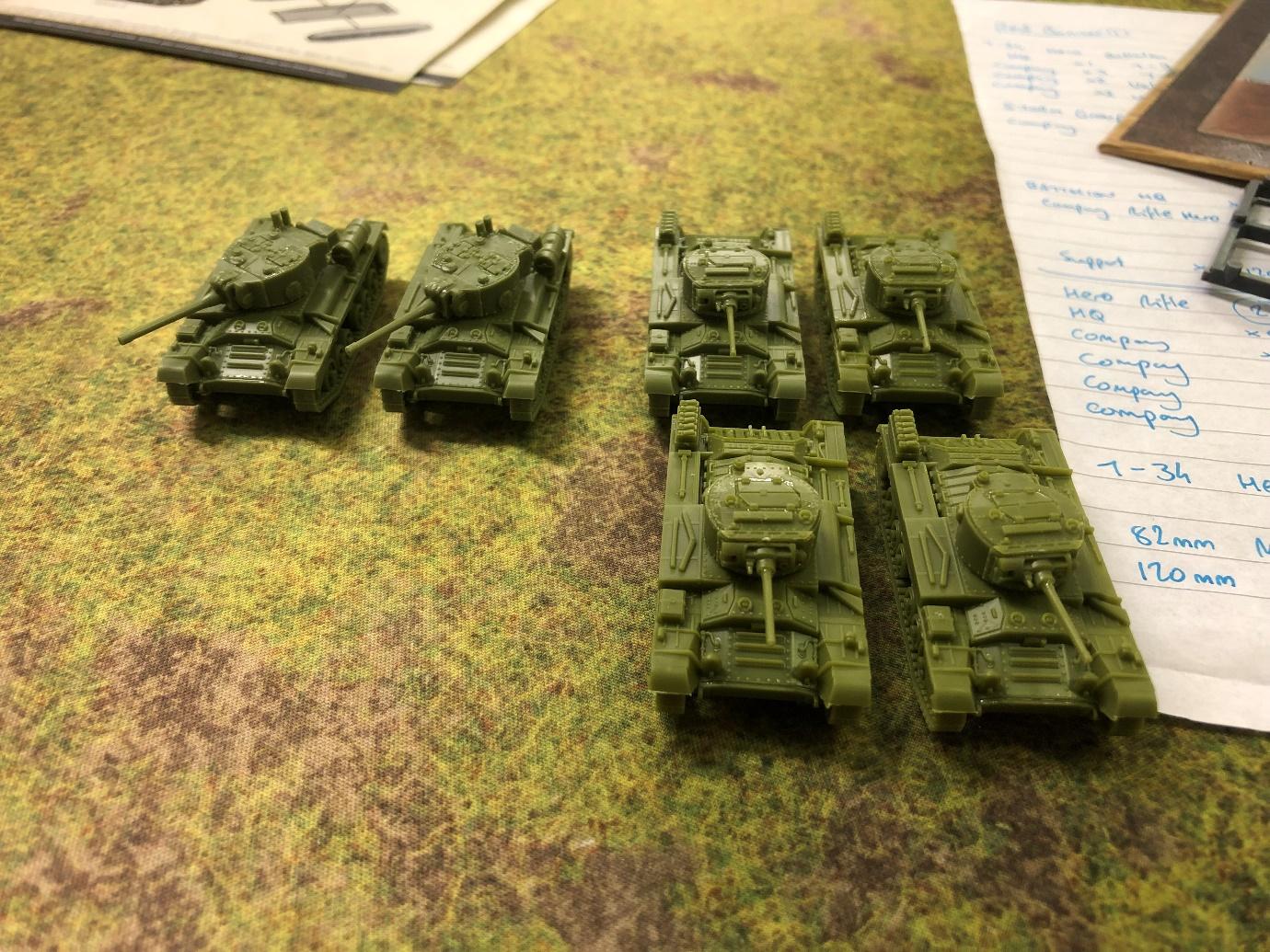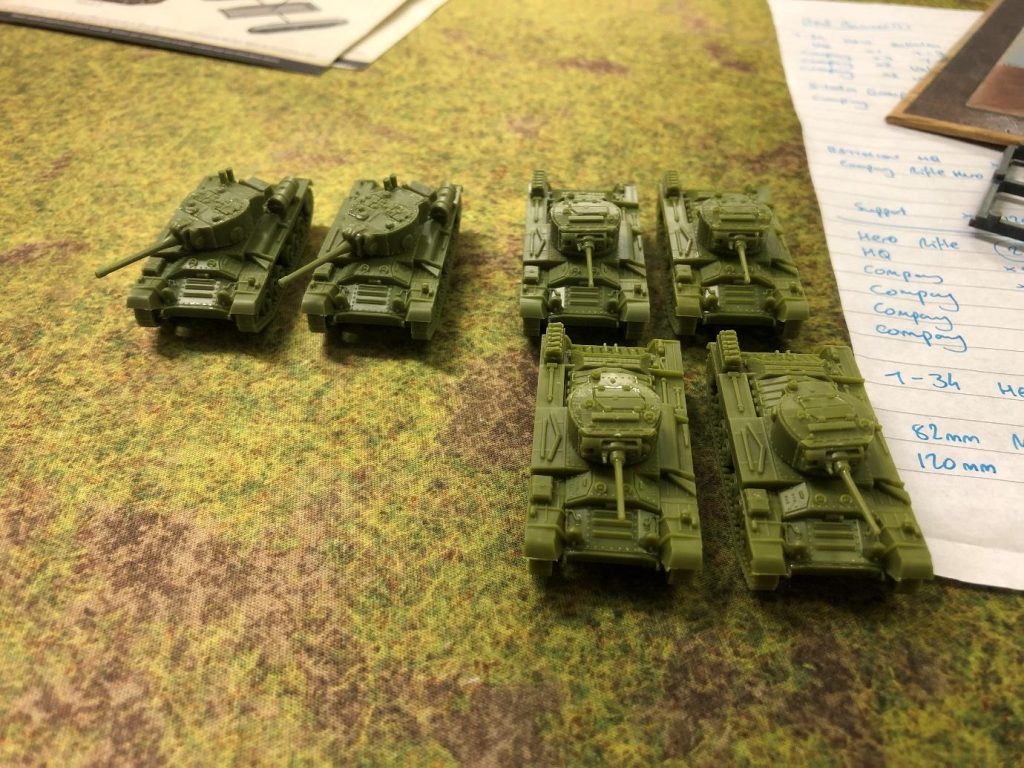 Now to paint them up and play a game, work out my weaknesses and re-evaluate my choices!