For many years people have been using Forces, the company builder for Flames Of War. We are excited to announce that we have a completely updated version for Version 4.


Forces takes the heavy lifting out building an army. With a few clicks you can begin building an army, confident that you have built a legal Force. Once you have finished building you can easily print out (or PDF) a list, perfect for submitting to tournament organisers or to give to your opponents. It even provides the card reference information to help you track down the appropriate Unit Cards from your collection.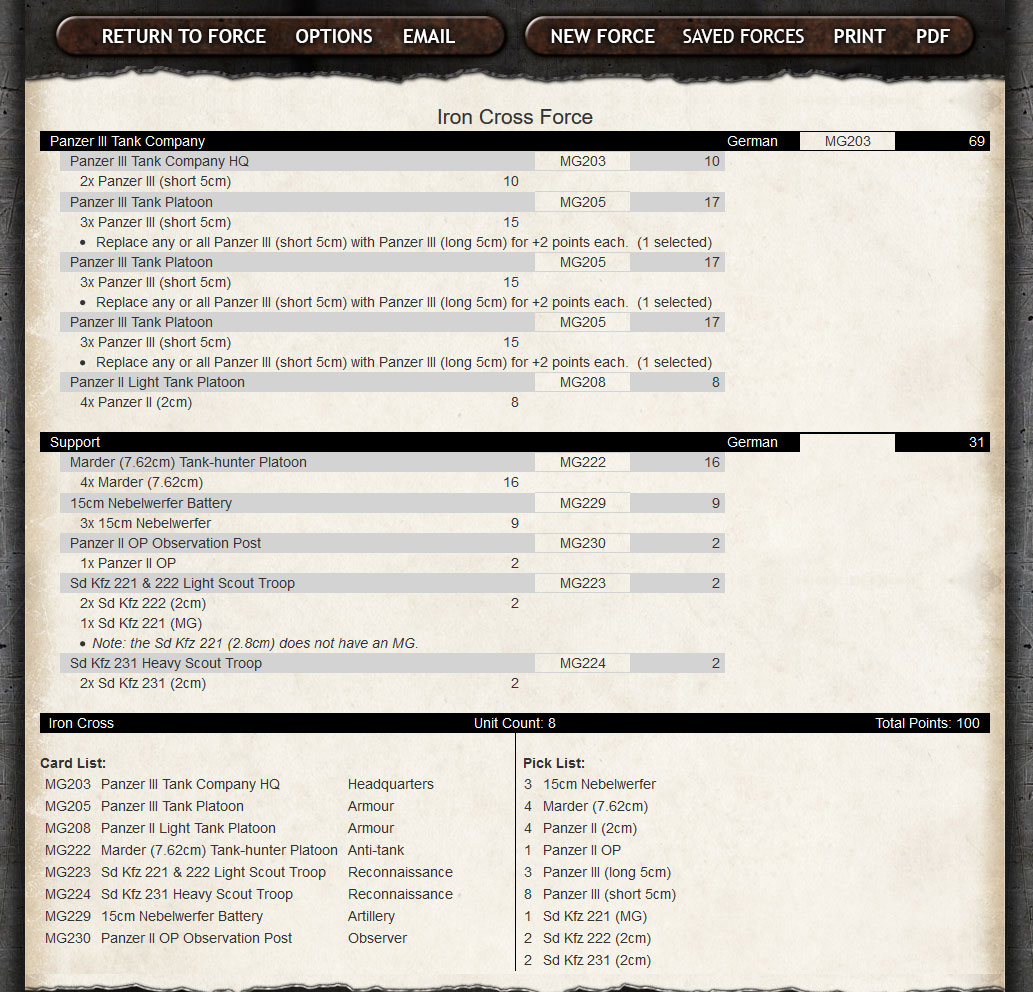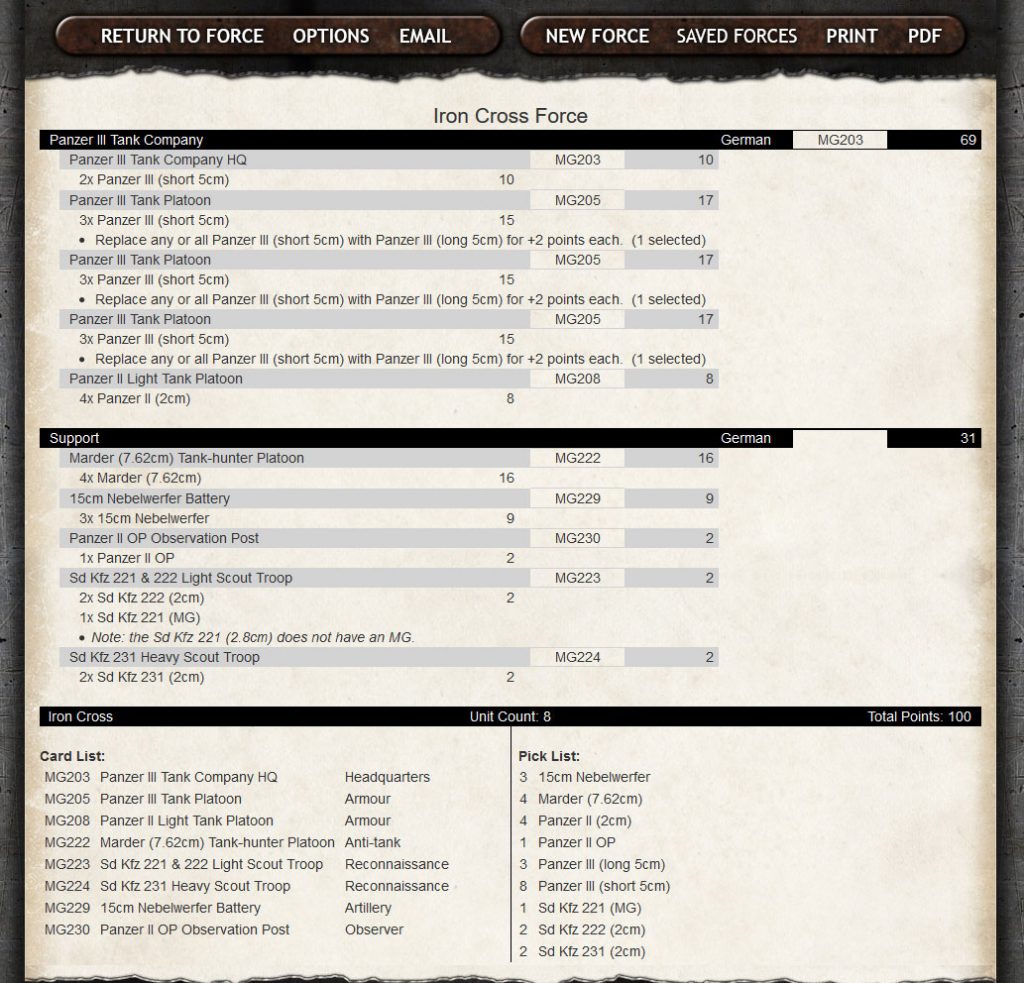 Because V4 Flames Of War works a little differently to previous versions, there have been a number of changes made to how Forces works. Even if you are a veteran of Forces should take a few seconds to read the basic primer over on the  Flames Of War website.
Make sure you also take a look at the Sample (Free) Panzer III Company listed in the Quick Links section as this will give you a chance to try out Forces before you buy.
Check out the V4 Flames Of War Forces website…
Please note that Command Cards are still to be integrated with Forces and will be added as soon as possible