with Phil Yates
Picking a Force
My basic force will be a 100-point Mixed Tank Battalion:
KV-1 Tank Company – 5x KV-1 tanks (40 points)
T-34 (early) Tank Company – 10x T-34 (early) tanks (52 points)
T-60 Tank Company – 9x T-60 tanks (8 points)
With fifteen 76mm guns, and twenty-four tanks in total, this force has a lot of firepower, as well as a lot of armour. It's more suited to attacking than defending, appealing to my more aggressive side.
If I have to keep some reserves, they will be the KV-1s. That puts two big units on table at the start of the game, and hopefully, the KVs will arrive where and when they are needed (although historically, their slow speed and tendency to break bridges with their immense bulk made that a dubious proposition!).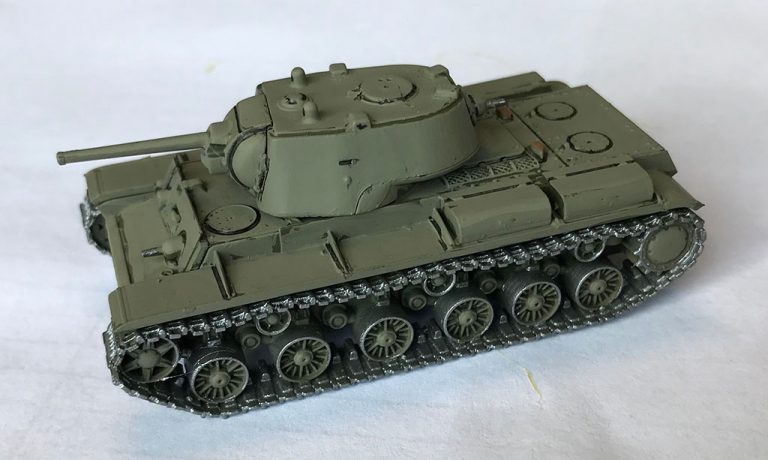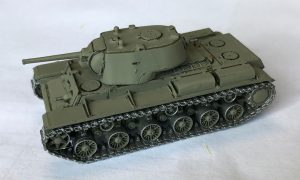 This force doesn't have any HQ, but I'm not too fussed about that. My tanks all have a reasonable Remount rating and a good Last Stand rating, so even if the enemy does smash through my thick armour, my tanks will fight to the end anyway. If I need to launch an assault to clear infantry off an objective, the big KVs are both motivated and equipped (with their turret-rear MGs) for the job.
Going a Bit Lighter
If I feel like something a bit speedier (well not that much speedier, the Valentine's still pretty slow!), I can also field a T-34 Tank Battalion:
T-34 (early) Tank Battalion HQ – 1x T-34 (early) tank (5 points)
T-34 (early) Tank Company – 10x T-34 (early) tanks (52 points)
Valentine Tank Company – 10x Valentine II tanks (24 points)
T-60 Tank Company – 10x T-60 tanks (9 points)
That's only 90 points, so there's room for a bit extra. Some of the things that appeal are:
An SMG company – get rid of one T-34 and I get 16 teams of close-combat infantry.
A 76mm anti-tank company – four 76mm guns for fire support fit perfectly.
A Katyusha rocket battery – the new model is awesome, and a bit of artillery would be good, especially with a Salvo template.
A Shturmovik assault company – armoured aircraft dropping anti-tank bomblets, what's not to like.
I'll work out which of these (or perhaps go for all of them!) once I've finished the tanks.
What I like about this force is that it has a whole 31 tanks, most of them heavily armoured, to simply roll over the enemy. Having faced it in playtesting, it's a scary lot of tanks to see coming at you. What I need to watch out for though, is a disciplined opponent who avoids letting me pick on part of their force, and focuses their fire on knocking out one of my units with focused fire before moving on to the next. Once I lose the T-34s, things get a lot more tricky as they have all of my big guns.
Preparing For Battle
My progress from concept to the battlefield is still progressing as I write this, but here's a quick photo survey of my progress so far.
Stay tuned for a complete army photos on the Flames Of War website (once everything is done).
~Phil