With the release of D-Day: British comes the first of our Thermoplastic figures, the British Airborne.
Since Thermoplastic is a relatively new technology, and as working with it is slightly different to any of our other plastic figures, it's worth taking you through a few primers on how Thermoplastic behaves and how you can get the most out of our new figures.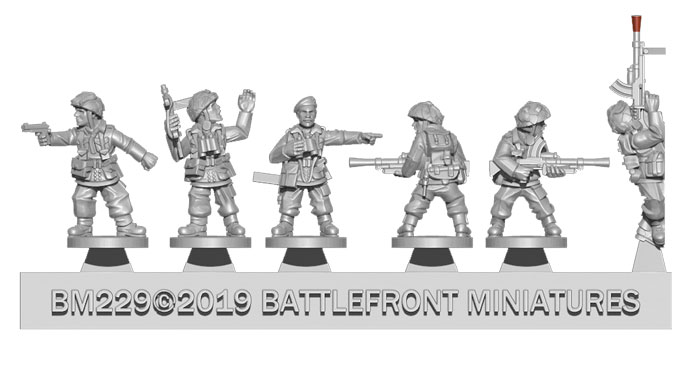 The process through which the new figures are cast is similar to other casting methods for the plastics we offer- injection moulding of heated plastic. The point of difference with the new Thermoplastic technology is that the figures are cast in flexible moulds. The flexible moulds allow for undercuts, which means more detail on the figures can be cast, and that detail is much truer to the original design. Flexible moulds also allow us to broaden the number of poses we can deliver with the range of figures, meaning our infantry forces are about to get more dynamic than ever before.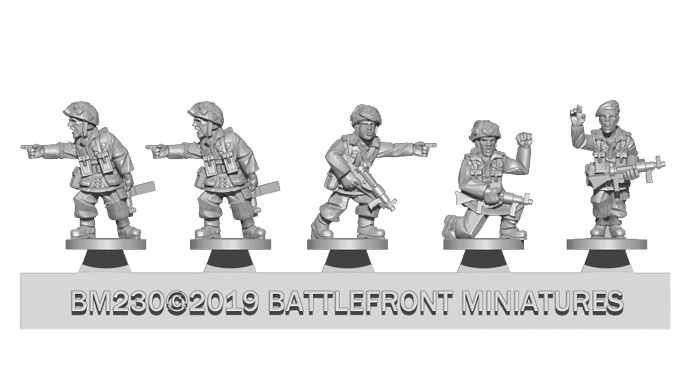 None of these technical details are truly that relevant to us as modellers, but it is important to know that this casting method holds the fine detail we've all come to expect from Battlefront figures
Thermoplastic is a lightweight plastic with a medium amount of flex. Thermoplastic figures come on a sprue similar to the flexible plastic infantry, with eight or so figures on a single strip of Thermoplastic. Before you get started on your infantry, there are a few key differences between Thermoplastic figures and other infantry materials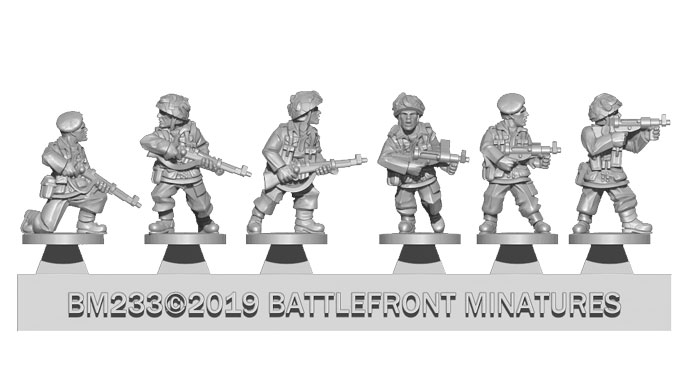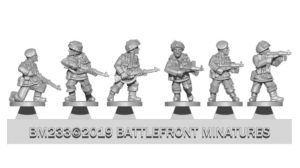 Prep
As is the case with all miniature casting processes, Thermoplastic casting can occasionally leave a little flash or sometimes lines where the two halves of the mould join together. To clean these up you need to run a sharp hobby blade along the mould lines to slice them off flush with the actual figure. Filing or scraping the figure isn't recommended and will leave a feathery residue behind. The Thermoplastic material can be cut or drilled out the same as any other infantry figure, so if you want to do head swaps or any other conversions, you will be able to as usual.
Gluing
Thermoplastic isn't quite the same plastic as the stuff our hard plastic figures or vehicle kits are made of, and as such won't weld with plastic cement. We recommend you use superglue to fix figures to their bases. You will also need to use super glue if you are doing any sorts of conversions on the figures themselves.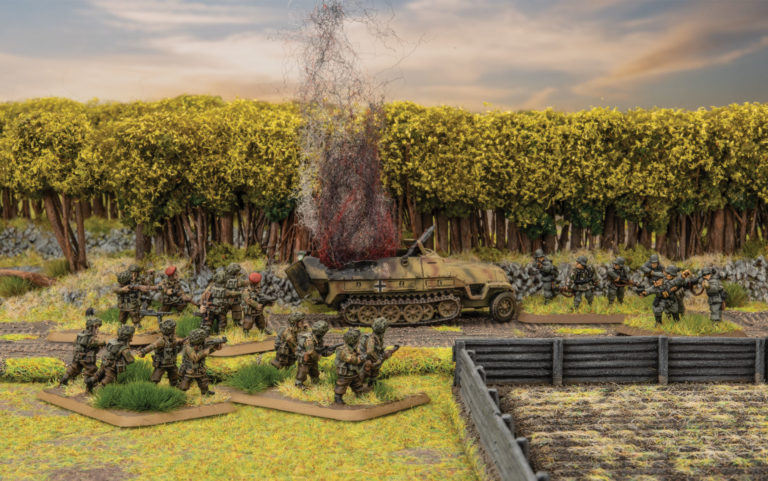 Painting
As always, it's recommended to prime your figures before you paint them. Just like the flexible plastic figures, no paint will flake off the miniature with regular day-to-day flexing, however that doesn't mean you shouldn't prime the figures anyway to ensure paint adhesion. In any case, painting the new Thermoplastic figures offers no new difficulties or differences from your regular painting routine.
We are excited to get the first of our new figures out and in your hands for D-Day: British, and we are really looking forward to getting the most out of this new material as we refine and improve the process.