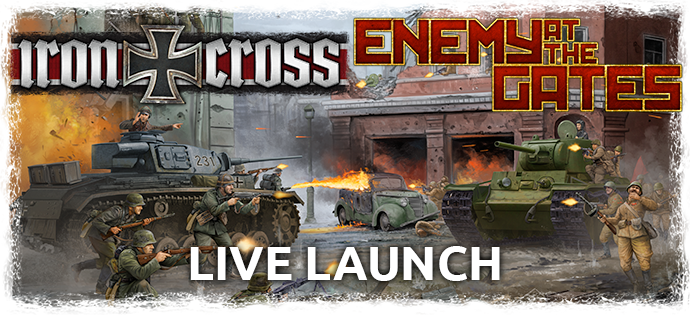 Hi everyone. Whilst we have a few things that we still want to share next week, including our overdue Q&A session, the time has come for us to go home.
We hope you enjoyed all the content and are as excited about the new books as we are. There is plenty of great information, lists, pictures (and more) in Iron Cross and Enemy at the Gates so please head out to your FLGS this weekend to check them out for yourselves.
Don't forget to have a look at the new Forces website, there may be a few little bugs lurking in the system but we've been doing plenty of list noodling (we mean testing….) and it is a great tool to quickly build a list.


Finally, make sure you swing by the Beasts of War website over the weekend as they have some Eastern Front Flames Of War content coming, along with a series of videos over the coming weeks.
Hobby on!
~The Battlefront Team