With Victor

About 5 years ago I painted a small hero T-34 company for a doubles tournament. You can find my original article here…

With the launch of Bagration: Soviet I wanted to look at updating this force to a full 100 point Version 4 army, and I came up with this list: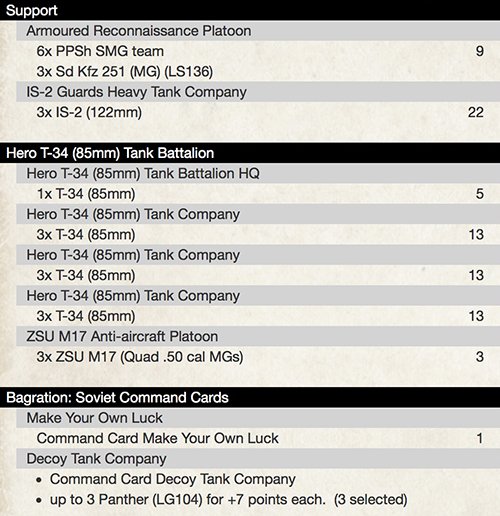 The army had quite a lot of steps when painting it, and unfortunately it was done before I got religious about documenting my painting methods!

The logical choice would be to paint 3 more T-34/85's to make the platoons 4 strong, but I'm not confident I can recreate the scheme exactly. Instead I chose things to add that will be ok to look a bit different.
I'm a sucker for captured equipment so the Panthers were an easy choice. For these I'm going to try and recreate the iconic photo as best I can, with Dunkelgelb hulls and green turrets, and large hand applied numbers.

The new plastic ZSU M17 that is coming also has me excited, so 3 of those in lend-lease olive drab will also give me a different look.
Who doesn't like IS-2's? I'll add 3 of them and these are where I'll try get close to matching the T-34 paint scheme and white markings, but since they're a separate platoon it'll be ok when they turn out a little different.
The OCD in me kinda likes that the army is mostly all 3-strong platoons.
The last thing I'll have to add is one more base of Spetznaz as so I can run them as Armoured Reconnaissance.
I'm looking forward to revamping this army as it has been one of my favourites, and it deserves to see the table again.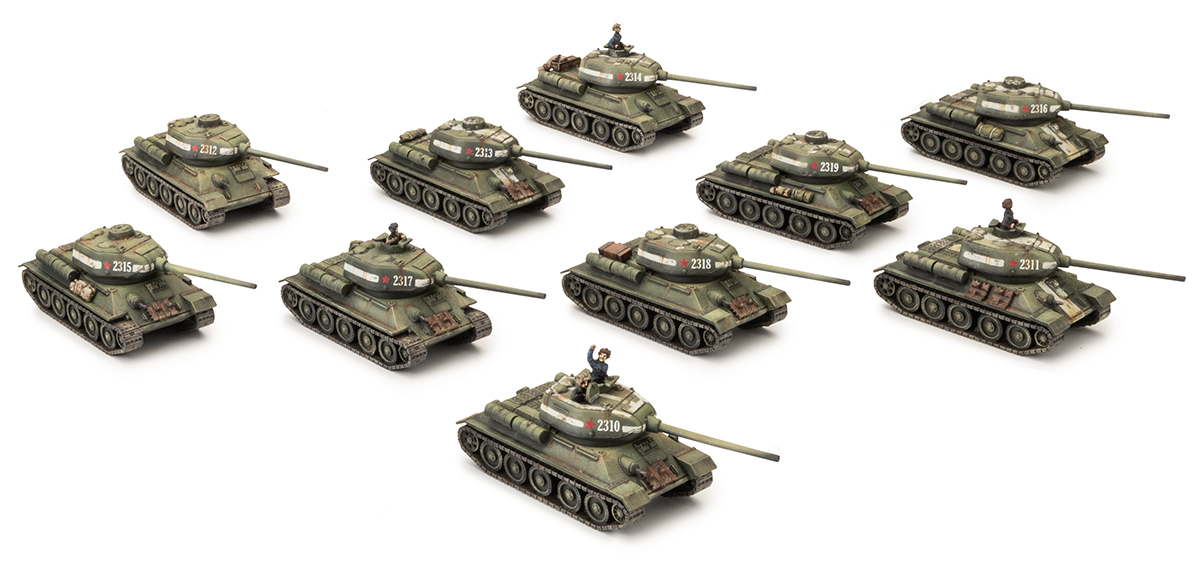 As side note: You may spot my T-34s on the back of our awesome new box; T-34! The best way to start your own Soviet tank horde!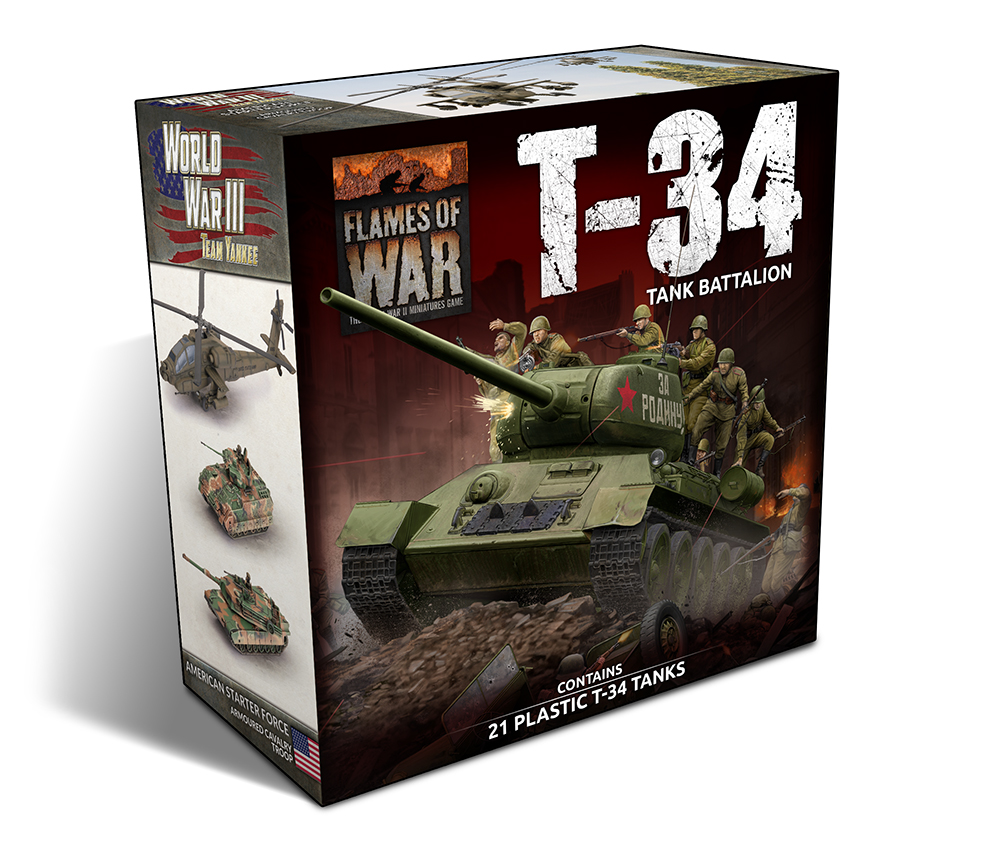 -Victor