with Kai Tun (Battlefront Malaysia)
Check out the Panther in the Online Store…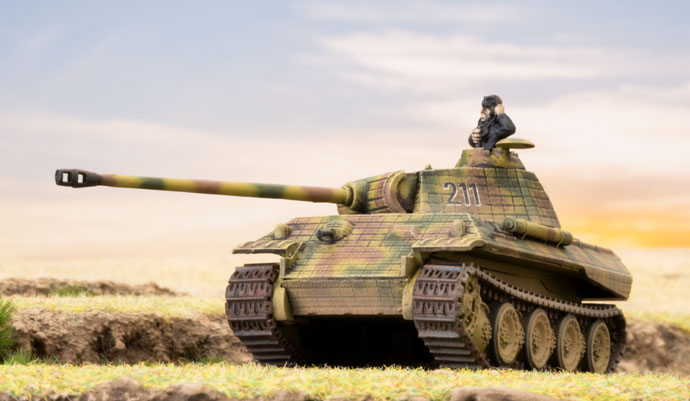 One of the most exciting kit releases coming with D-Day: German is the Panther A with Zimmerit in all plastic. Here, Kai (BF Malaysia) takes us through a brief overview of the Panther tank and the brand new Panther kit.
The Tank
The Panzer V 'Panther' Ausf. A was the second production type of the formidable German medium tank. Many of the reliability issues of the prior Ausf. D, such as engine and transmission problems, were rectified by the time the Panther A faced the Allied invasion in the villages of Normandy.
With a potent 7.5cm KwK 42 L/70 gun and 80mm of sloped frontal armour, it was superior to any individual tank the Americans and British could bring to bear. At the same time, the Panther had superior manoeuvrability compared with the Tiger tank. 2,200 Panther A tanks were built, making it the second-most numerous Panther variant after the Ausf. G. The Panther A saw service on the Eastern Front, as well as in Normandy and Italy, so you'll
have plenty of opportunities to field – or face – this deadly steel beast.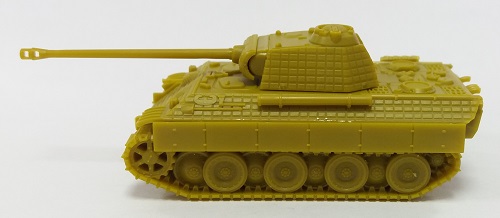 View from the Factory
The plastic Panther A model has been a long time coming! Needless to say, several members of our Malaysian team were quite happy to be the first hobbyists in the world to build this model.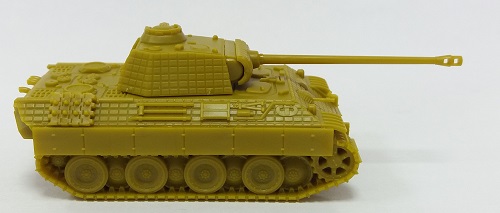 The new Panther A kit has been designed to use the same track sprue that goes with our older Panther G model. Some of the parts on the track sprue – like the exhaust pipes and the ball-mounted hull MG with Zimmerit – have just been waiting all these years to come together in an all- plastic kit.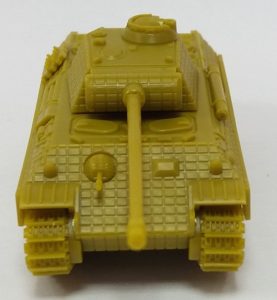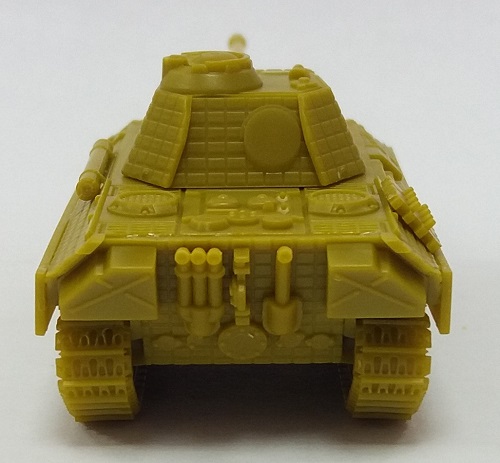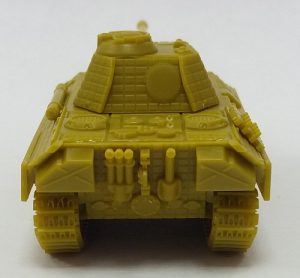 Our early assembly tests at the factory helped to ensure that all parts from both old and new sprues fit perfectly. Do note that early Panther A tanks were equipped with a pair of vertical exhaust pipes at the rear of the tank, but later production tanks had a triple pipe coming out of the left side instead of the normal single left pipe, to help with cooling.
This could be a great way to distinguish some Panther A tanks in the Late-War period as newly-arrived replacements! The new hull and turret have been modelled with the Panther A's Zimmerit anti-mine paste, giving it a very distinctive textured look compared with our Panther G model. Anticipating that Soviet infantry would begin using magnetic anti-tank mines, the Germans began applying the paste to new Panther A tanks in the factory in late 1943 – but ultimately abandoned the practice by September 1944.