with Lonnie Mullins
I'm a plastics guy from way back – if it's not plastic I have a difficult time including it in my force.  I've always wanted to base an American army around a Tank Destroyer Company but didn't relish the idea of resin M20's and Jeeps in the security and HQ sections so I held off.  When I found out that we were changing those to plastic the game was afoot.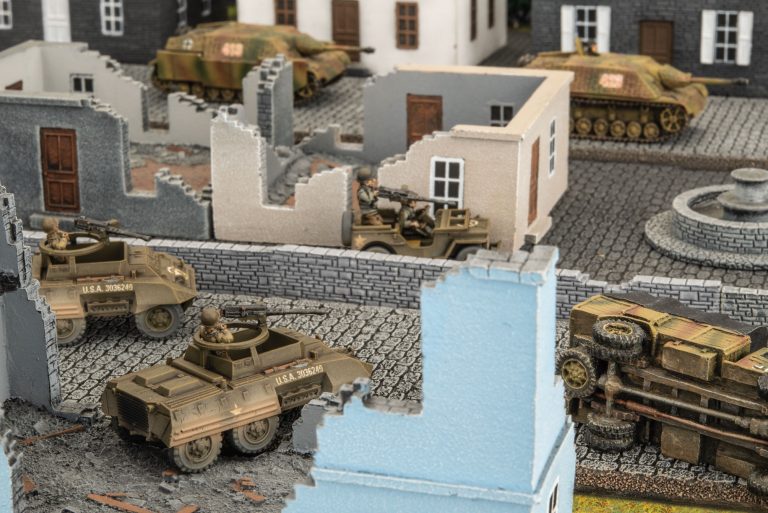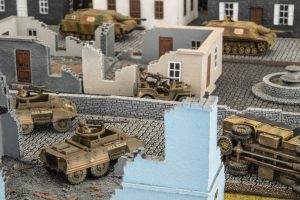 I'm building a full M10 Tank Destroyer Company – 12 x M10 3-Inch Tank Destroyers, 8 x M20 Scout Cars, and 3 x Jeeps for 59-points.  Being able to whack Panthers and Tigers from the front is not only exciting but will be a new experience for me as my previous American armies have been based around the ubiquitous Sherman Tank (mostly 75's) and I'd lose 3-tanks for every Panther I took out.  I've got an Armoured Rifle Platoon from my mid-war Army already finished so adding them in for 15-points was a no-brainer. Their speed and versatility (and Bazookas, let's not forget the 5-flippin' Bazookas) make them an attractive option to take and hold objectives.  Being a BIG fan of air-power, I can't help but add a P-47 Thunderbolt Fighter Flight (even though they're not plastic) to the mix for a mere 9-points.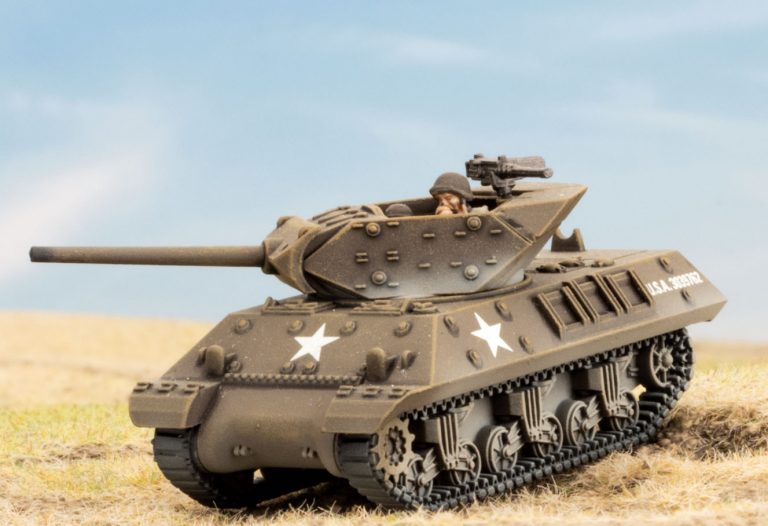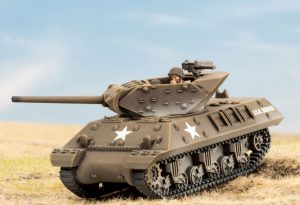 This leaves me with 17-points left to spend on support. Now I could have used those points to add 4 x M4 Sherman tanks, which I've already got assembled and painted from my Mid-War army, but instead I'm going with an M7 Priest Artillery Battery of 6, mainly for the smoke screen it can lay down to protect my M10s as they advance (or retreat) and to pulverize any enemy infantry they come across. With 1-point left it was time to peruse the Command Cards. I was tempted by the "Lucky" card from the command deck, but I just could not pass up the "2,000 lbs. Bomb Load" card for my P-47 Flight. With anti-tank 4 and fire power 2+, plus no penalty for having only 1 or 2 weapons firing, it seems like a winner to me and worth replacing my 500 lb. bombs and rocket load out.