with Alexander Nebesky
I feel like this has been a pretty successful launch, especially given it's my first! To celebrate, I'm taking a half hour out to have Aaron teach me how to airbrush as I ain't never used one before.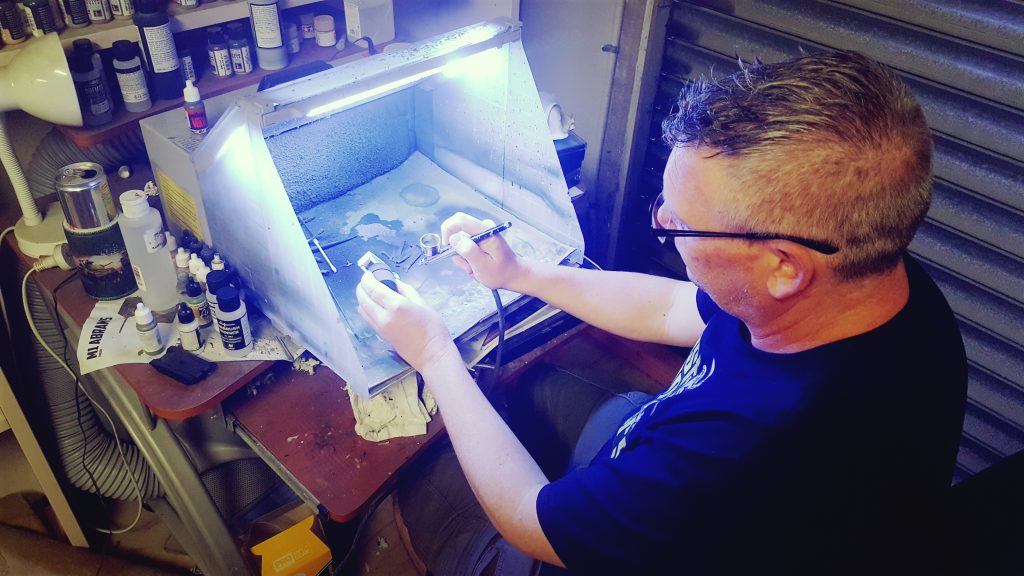 I'm painting up an American Armo(u)red Rifle Platoon, a birthday gift form earlier this year that desperately needs a lick of paint.