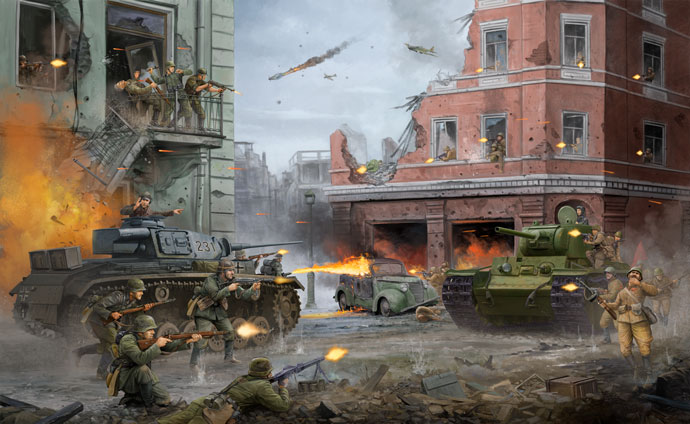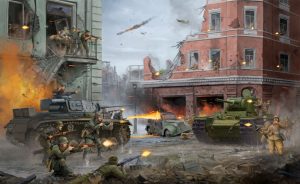 To go with the release of Enemy at the Gates and Iron Cross we will be having another Live Launch Event on the Flames Of War website.
Enemy at the Gates and Iron Cross both look at the hard-fought battles that took place in 1942 and early 1943 across the Eastern Front. Whilst our Live Launch will be taking place on the 23rd and the 24th Of August so make sure you tune in across the two days to keep track of all the activities and information.
If you haven't caught one of our Live Launches before you are in for a treat as we will have plenty of things to check out:
interviews with the designers of Iron Cross and Enemy at the Gates,
a look at the double-sided game mat that features new designs with a grass field on one and the city ruins on the other (perfect for some Stalingrad gaming action),
previews of all the new models,
articles written by the Battlefront team across the globe,
and finally, we will be answering your questions about the two new books!
Your Questions Answered!
To answer your questions, you need to know what they are! Send your questions about these two books or Mid War in general through to us at [email protected]. We'll go through as many as we can and pick out the best ones.
Previous Launches
If you've never seen one of our Live Launches before you can check out the link below to get an idea of what to expect and to see a full list of all of our previous events.