with Mike Haught
One of the first 15mm tanks I ever painted, indeed probably one of the first miniatures I ever painted, was an old Battlefront StuG F/8 assault gun. I had just completed a 1/35th scale kit of an F/8 and when I started into Flames of War all those years ago, my first question was, 'what StuGs do they make?'. My friendly local hobby dealer, er I mean, retailer, pulled an F/8 off of the shelf and handed it to me. From then on, StuG F/8s have become a staple in every German Mid War army I've used.
The StuG Ausf (model) F was a vehicle trapped between the old and new. It occupied a narrow window (about 8 months) between the short and long barrelled assault guns. The main change in the Ausf F was its more powerful medium 7.5cm gun with the newer block mantlet and an extractor fan added on the top. The rest of the tank matches the older models with clean, flat surfaces. The StuG F8 variant incorporated additional armour, schurzen side skirts, a machine-gun shield, and other features seen on later models. In the end, the StuG Ausf F a transitional tank, and I'm drawn to that sort of thing. I enjoy recognizing and shining a light on tanks that mark important steps in tank development, and the StuG Ausf F is a good example of that.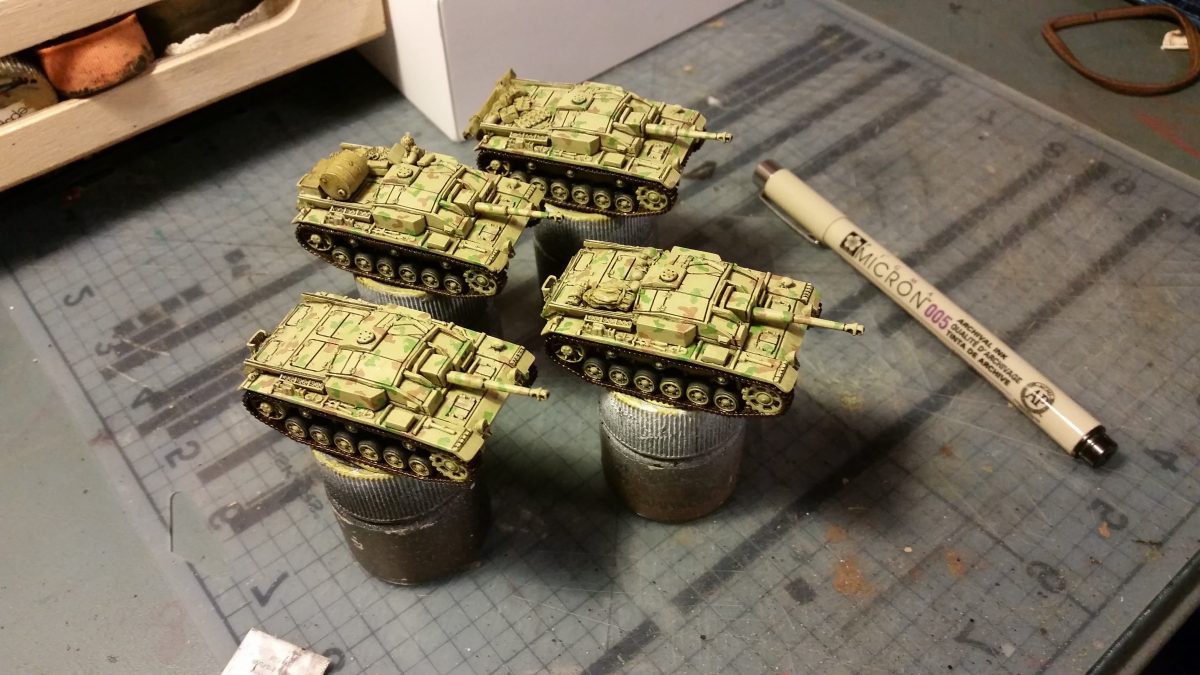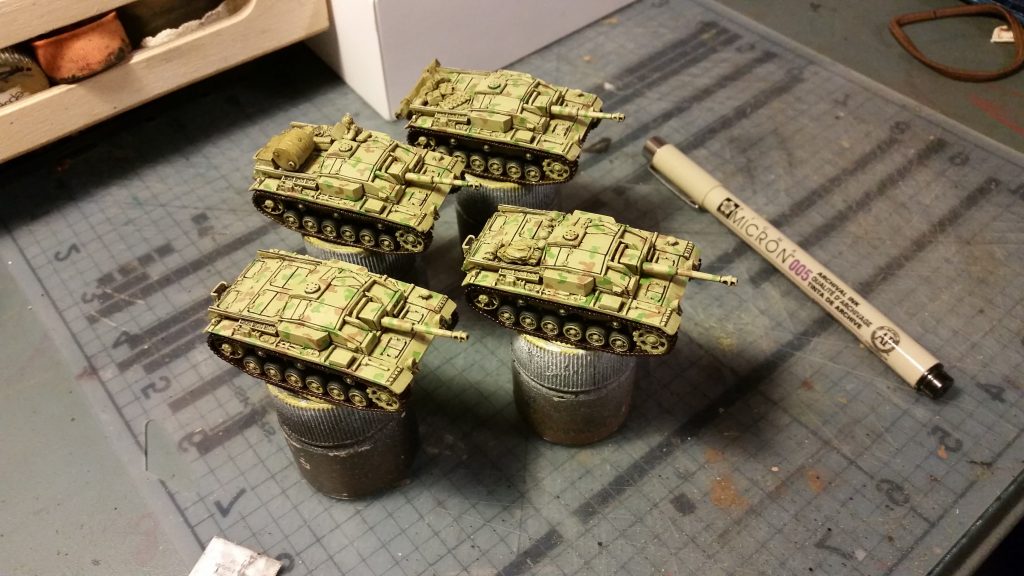 StuG units went wherever the infantry went, dealing with counterattacks and blowing away obstacles blocking the way. So, to that end, my Iron Cross force is a StuG Batterie, a force from the Iron Cross command cards, backed by a platoon of grenadiers. In game terms, the StuG (long 7.5cm) has some excellent features, such as its gun with a respectable rating of anti-tank 10. This will give me an answer to medium tanks, such as the T-34, and a fighting chance with heavy tanks like the KV. They have an average armour profile with a front of 5 and side of 3, enough to give them some protection, but also helps to keep their points down at 9 points each. I've taken a full battery of 10 assault guns divided into an HQ of one StuG and three platoons of three tanks each.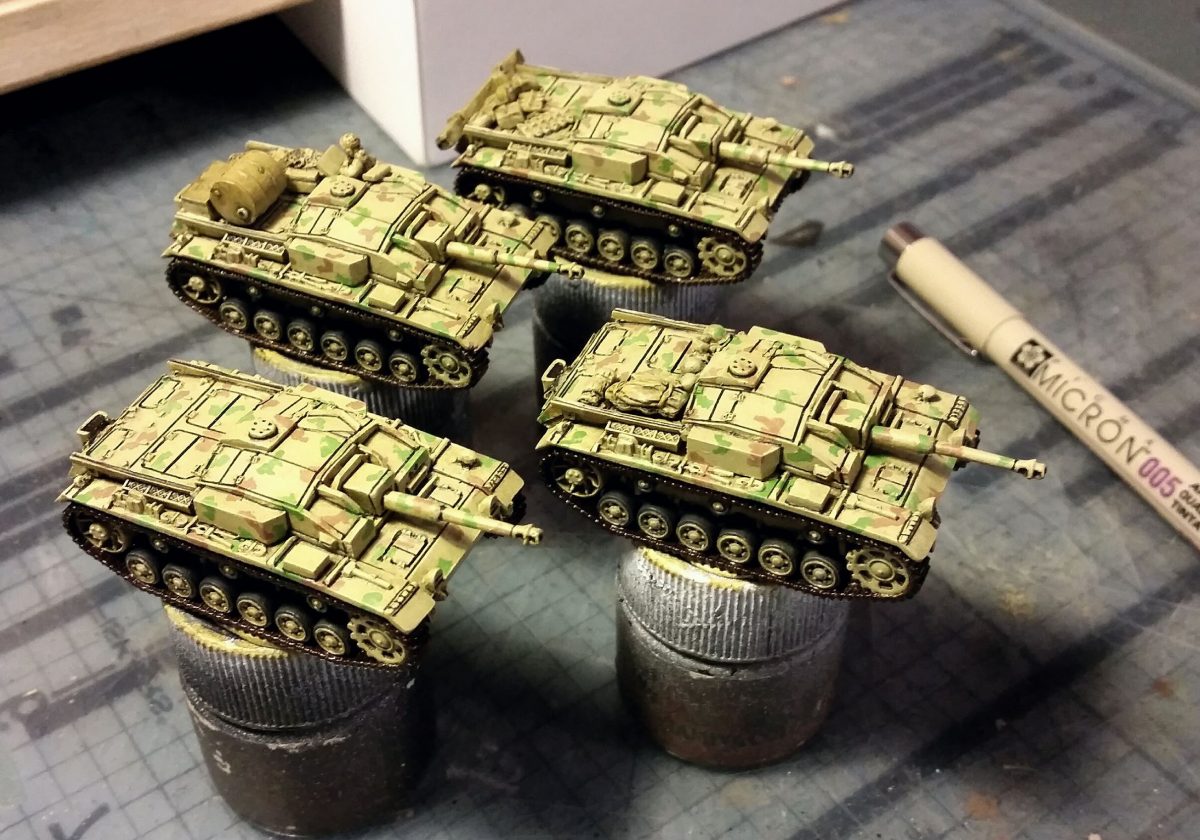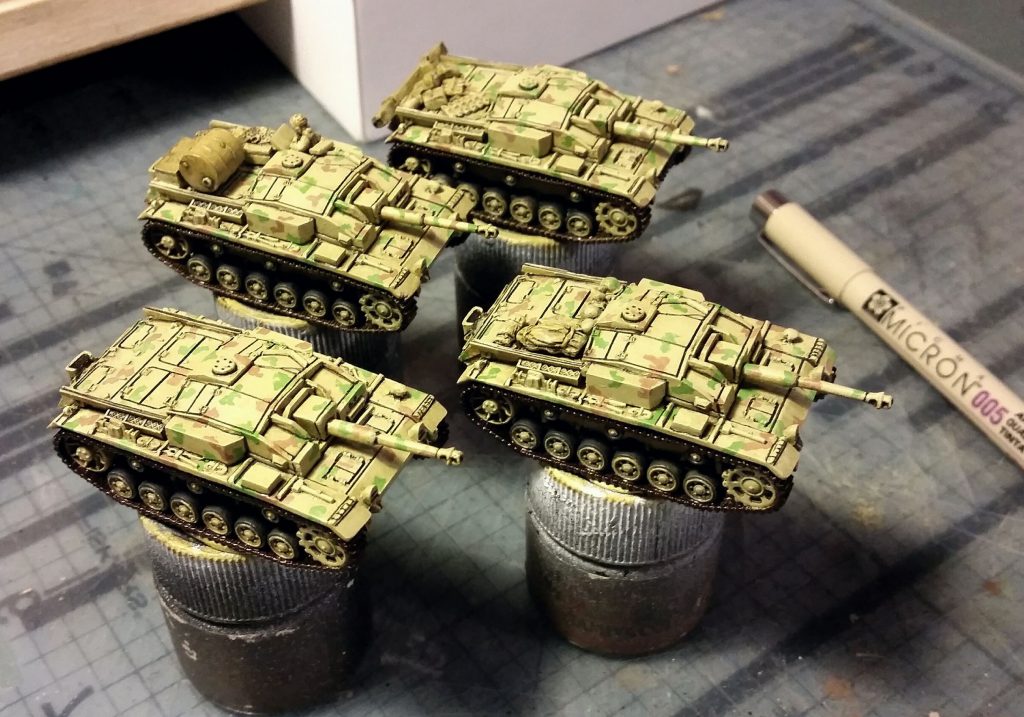 With the remaining 10 points, I've backed my tanks with some infantry to keep enemy infantry off my tanks and to hold objectives. I can spend these points as either a grenadier platoon with some heavy machine-guns to form a solid defense, an assault pioneer unit to utterly wipe out a target with flame-throwers and submachine-guns, or a balance of the two with a panzergrenadier platoons. For starters, I've gone with panzergrenadiers since I have them painted, but I'll probably experiment with the other configurations as we go!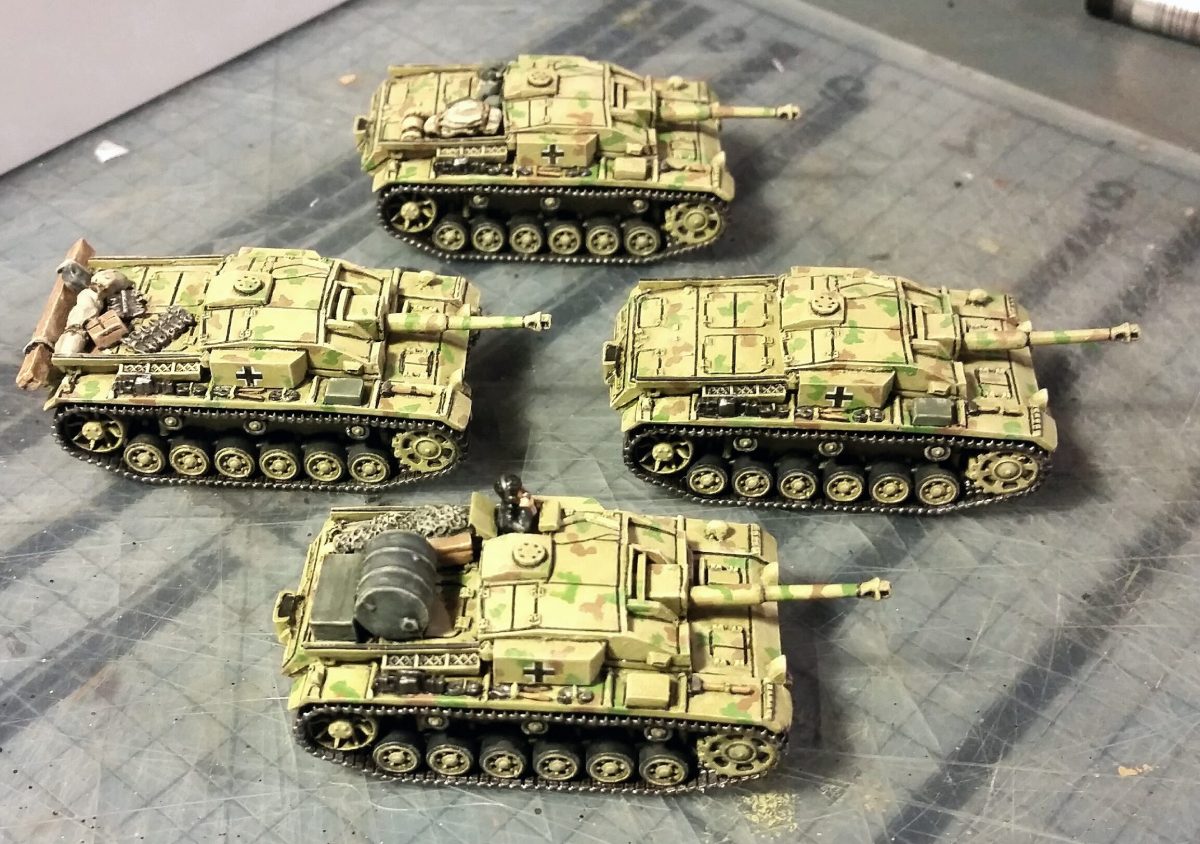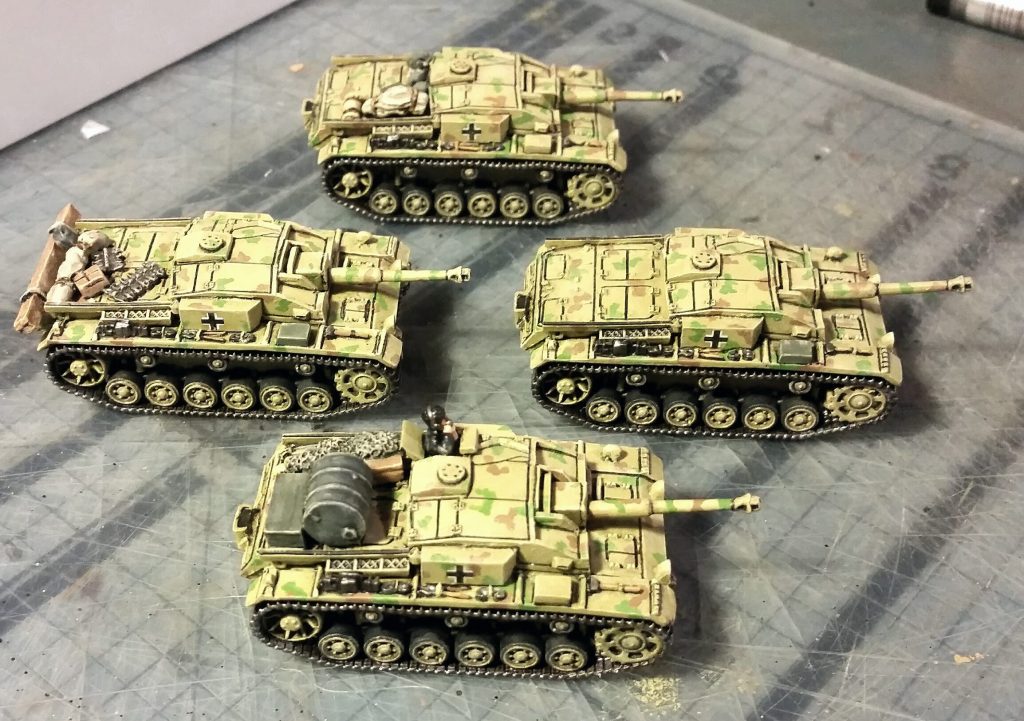 With that, I've got 10 StuGs on my painting table, so it's time to get stuck in!
~Mike