with  Ales Potocnik
Hey everyone!

I thought I would share the creative process of making a special miniature inspired by the now -classic Saving Private Ryan movie. It was done as a fun project for myself to celebrate the release of the first FOW D-Day book and it seemed fitting to honour Tom Hanks in his role as Captain John H. Miller. So, I decided to make my own Captain Miller. One of the most memorable scenes for me was towards the end, when he is, in a final act of defiance, shooting at a Tiger tank with his pistol!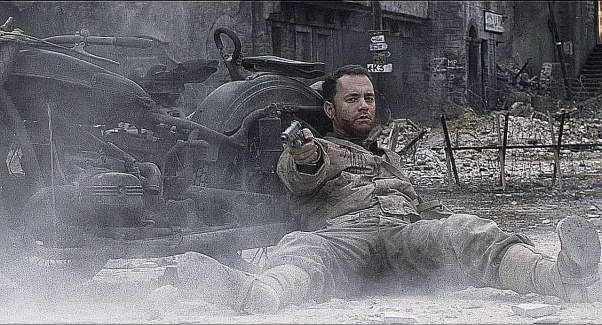 Since I had been digitally designing Americans from that period, I already had the basic clothing and equipment.  I had to pose it as close as I could to the scene here and make some of the other equipment he is wearing. Funny part, I also put some blocks in the back to substitute for the motorbike just to get the height and pose right. I take every piece of gear I have, make it fit onto his body and mimic how it would behave on an actual human. Some of the details are made slightly over-emphasised so they will cast well and they can be painted by us.

Our soldiers have a slightly larger heft due to the demands of the 15mm size. If I am making miniatures for manufacturing in different materials I will have to make some changes when it comes to facial structures and emphasis, density of folds on the clothing because I can't only go for accuracy, I also need to make sure when we get the final product it will take paint well, and there will be plenty of details to paint. . Accuracy and attention to detail is our primary concern and we always try to pull out the most amount of detail that we can with the scale we are working on and the end material. When I see  our products that you guys build and paint I am always blown away. Least I can do is show you respect by doing the same when I am designing these for you.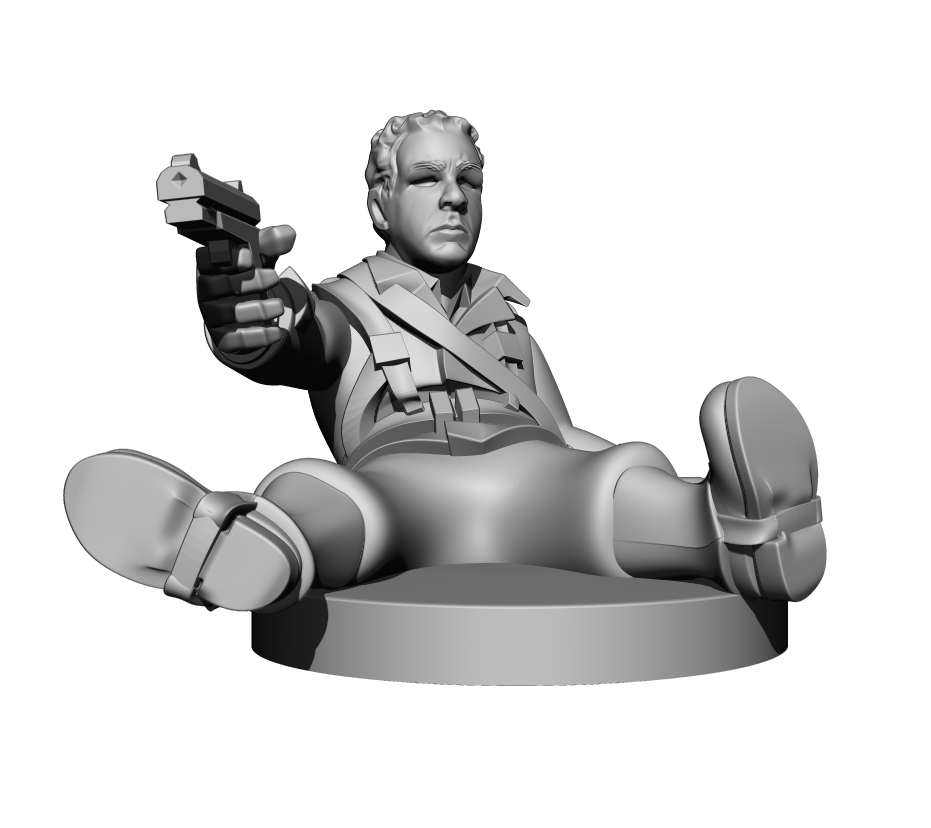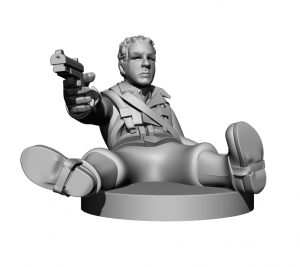 I took a little bit of liberty since it is inspired by the movie and not exact reproduction, and tilted his head back, and raised the pistol. This was done simply to make him look cooler and even more defiant. At this stage there are no details on the character yet, only the fold at the belt, and distortion on the webbing in the stomach area. These come in later. I already did some work on the face too. The amount of detail I am adding is way more than usual since something like a lip would be less than one tenth of a millimetre thick!
Slowly by adding detail, distortions, folds,  we are getting closer. His left leg is slightly further extended and raised in the scene, but I wanted no empty space under his left knee and flat on the platform. I made a satchel, added the grenades, muzzle, ammo pouch and then detailed them. You can never completely finish something at this stage, personally I could fiddle with it into infinity finding small little details like pant folds and imperfections to add, not to mention the face.
I do the smart thing and leave it as it is.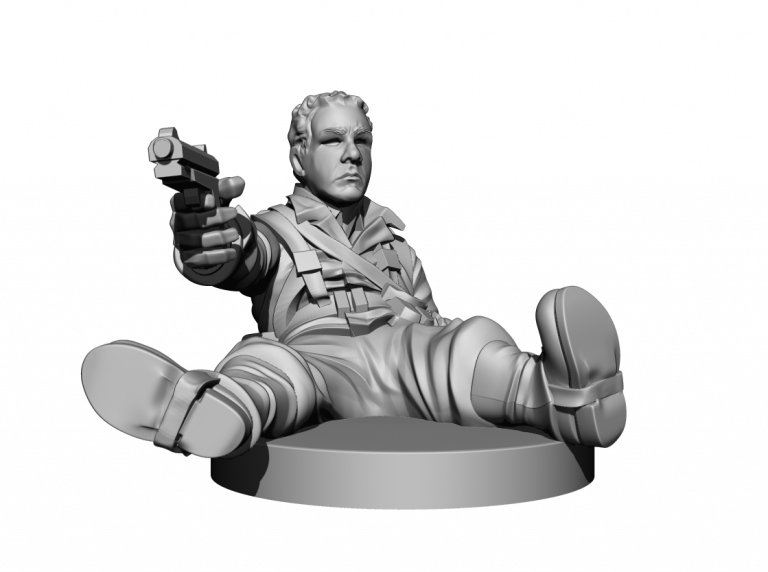 Final result in all of his glory. I greatly enjoyed making him and I am happy with how he turned out, let me know what you guys think!